Spring is just around the corner and with it the joyful prospect of outdoor entertainment. Whether you want to completely revamp your garden ideas or make a few seasonal adjustments in preparation, these are some of the things to consider.
interior architect
Founded in 2009, Sims Hilditch design practice has grown into one of the most trusted and respected in the industry. His couture approach combines interior design, interior design and supply management in a fully bespoke service from concept to completion. Creative Founder Emma Sims-Hilditch is passionate about the idea that good design can change not only how people live, but also how they feel. By creating characterful, beautiful and intelligent interiors, Emma and the team at Sims Hilditch empower their clients to radically improve the quality of their lives.
1. Optimal use of space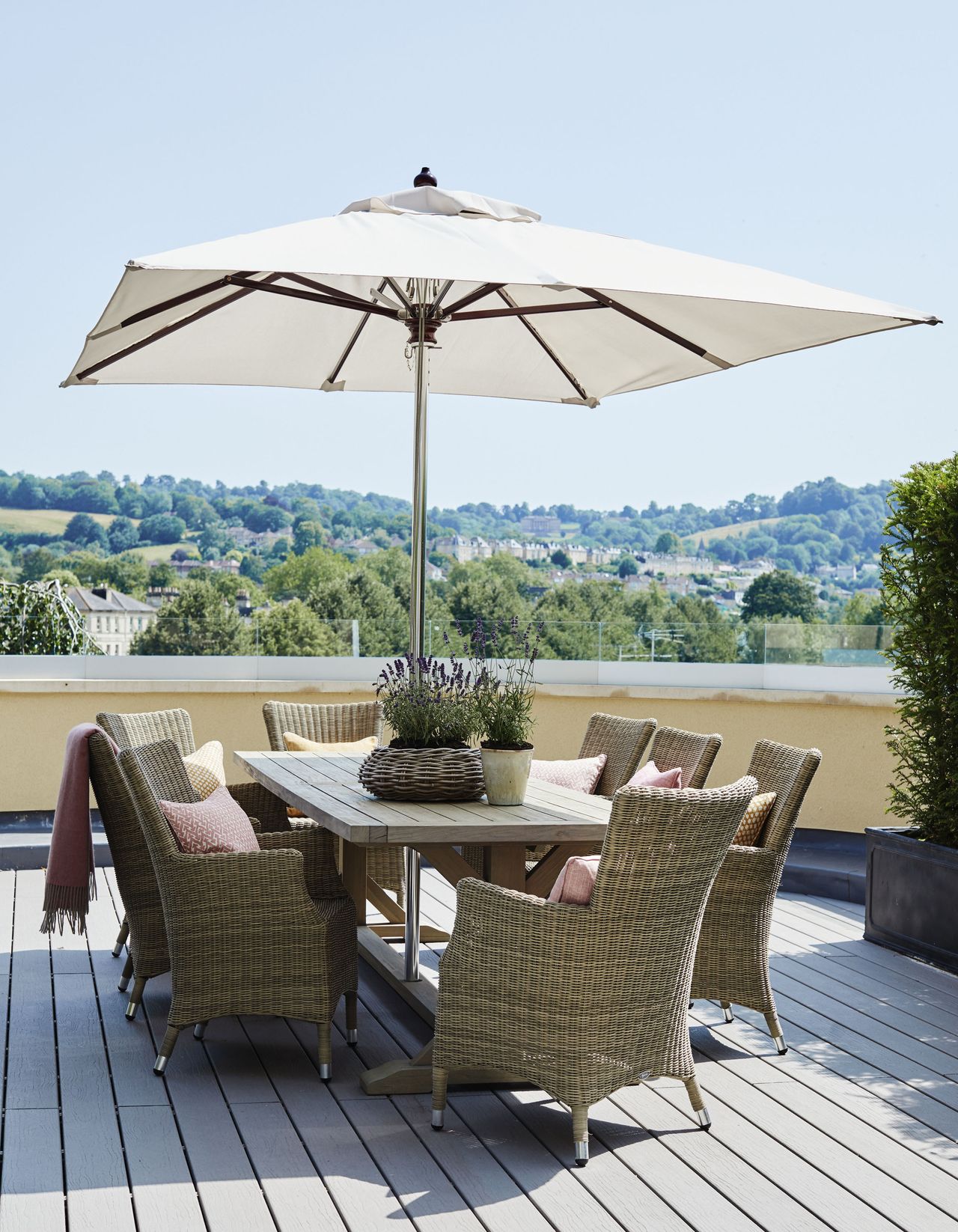 First, consider the size of the garden you are working with. A small urban patio requires a different approach to a mansion on a sprawling estate.
A smaller backyard can look very sleek and clean when paved with limestone tiles.
Incorporate some much-needed greenery in the form of topiary or a creeping plant climbing up a trellis. A clever way to create the illusion of space here is to install a mirror behind the trellis.
For larger gardens, we recommend creating zones for sitting, eating, planting and cooking. Outdoor floor tiles or raised garden beds can work well to divide space.
2. Improve the inside-outside flow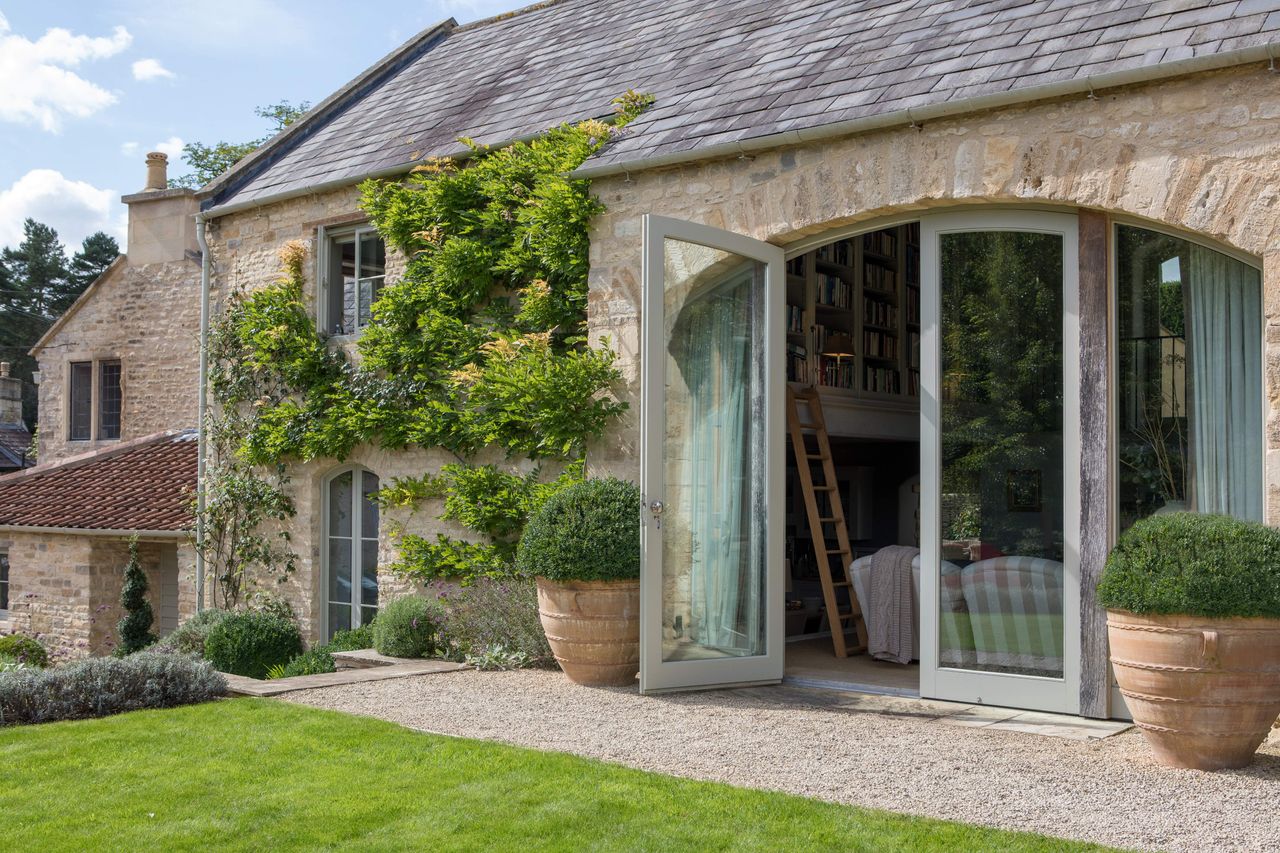 The garden should be viewed as part of the home, and design choices made with this in mind result in an outdoor space that flows seamlessly into the indoor space.
Crittall or glass bi-folding doors are an excellent way to break down the barrier between these spaces and allow an abundance of nature and spring light into the home.
Choose your outdoor furniture and finishes based on the colors and textures used for your interior. For example, the limestone tiles used on the patio could flow into the adjacent kitchen or mud room, creating a sense of continuity and connection.
3. Choose beautiful furniture that will last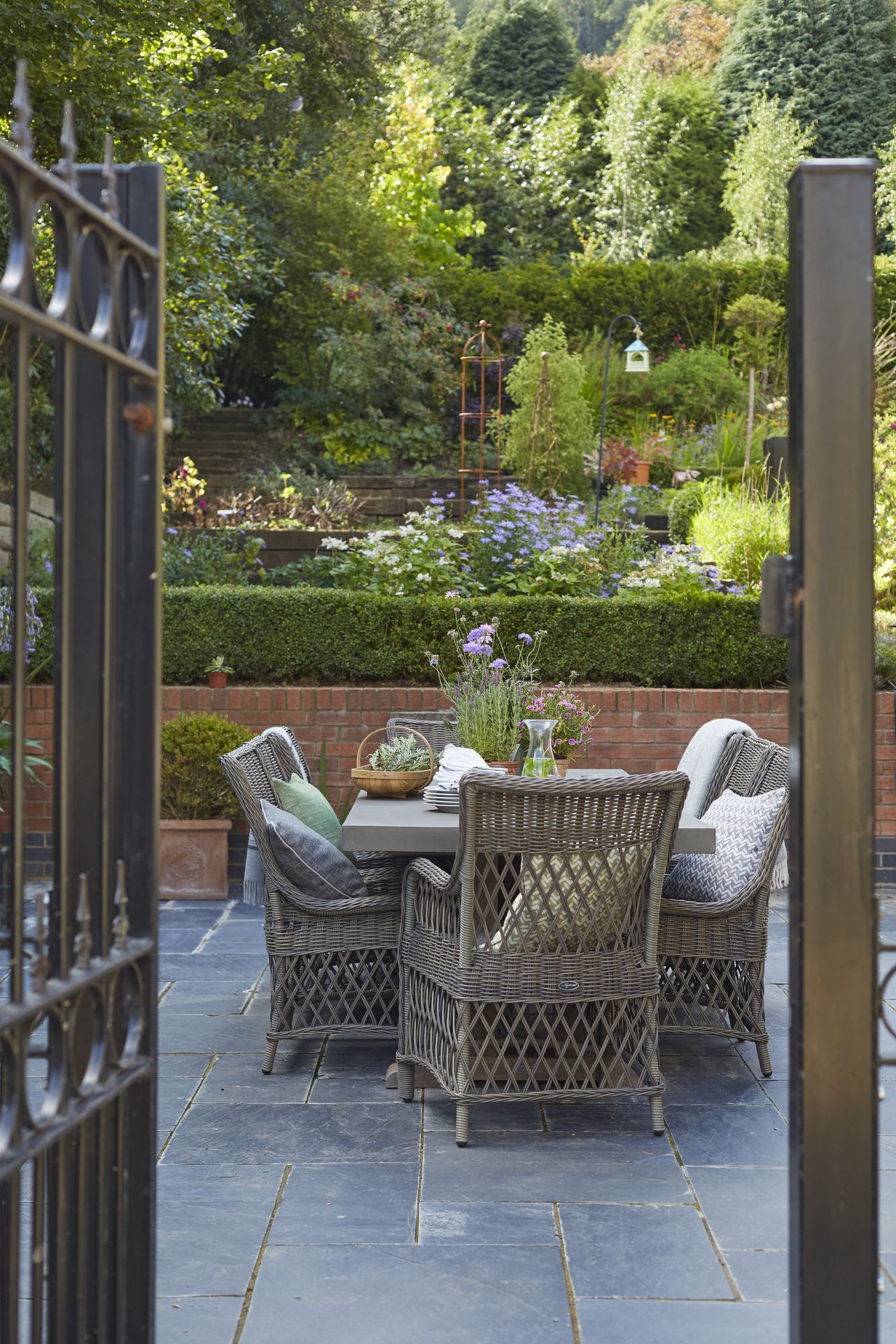 When entertaining guests in the garden, good hospitality is essential. Unless you want to renew your outdoor furniture every few years, we recommend that you opt for a timeless design made from natural materials. A solid wood table with rattan chairs works well in a city or country garden, large or small.
Add some fun to the design with colored and patterned poufs and throws, updating them to match your facility's theme as it evolves. For spring it could be soft yellow, pink and green tones.