We all want to make our home a calming place to relax after a long, hectic day. However, when furnishing the living space, we often overlook the detrimental effect of the improvements on the environment and health.
There are many other options for a stylish and unique interior with sustainable choices from furniture to lighting. Experts say that changes and developments have a positive effect on our health. Then why not decorate your nest with eco-friendly items?
As an environmentally conscious person, do you prefer to invest in a healthy facility but at the same time are unsure which to go for? Don't worry; We have come up with six ethical and eco-friendly interior design ideas to renovate your home in a unique and sophisticated way without compromising on quality. Let's dig deeper.
1. Buy sustainable furniture
Be it a room, living area or garden, furniture is a necessary thing. Its luxurious patterns, colors and textures create an overall elegant look for your home.
There's nothing wrong with using recycled and vintage furniture as fresh pieces for your home decor. The fact is that furniture made from reclaimed materials like wood has less negative impact on the ecosystem than new ones.
And it's a fair trade when you use eco-friendly furniture to make a true design statement for your indoor or outdoor space. Rattan garden furniture is an excellent way out for stunning decoration and the health of the planet. Discover more amazing garden furniture in the garden furniture shop.
2. Handmade home accessories
Most machine-made products consume more resources for production, which leads to environmental pollution and health problems. On the contrary, replacing machine-made products with handmade products can make a huge difference in your quality of life.
Such decorative items have great historical value and give your home a more refined and modern look. Furnishing your sweet home with handmade products is a great and more eco-friendly lifestyle choice.
In addition, you can buy many antique home accessories from any nearby store and online store of your interest and fill your living space with delightful handcrafted things. For example, buying vintage artwork and other reusable accessories is always a win-win way to decorate your home.
3. Bring plants into your home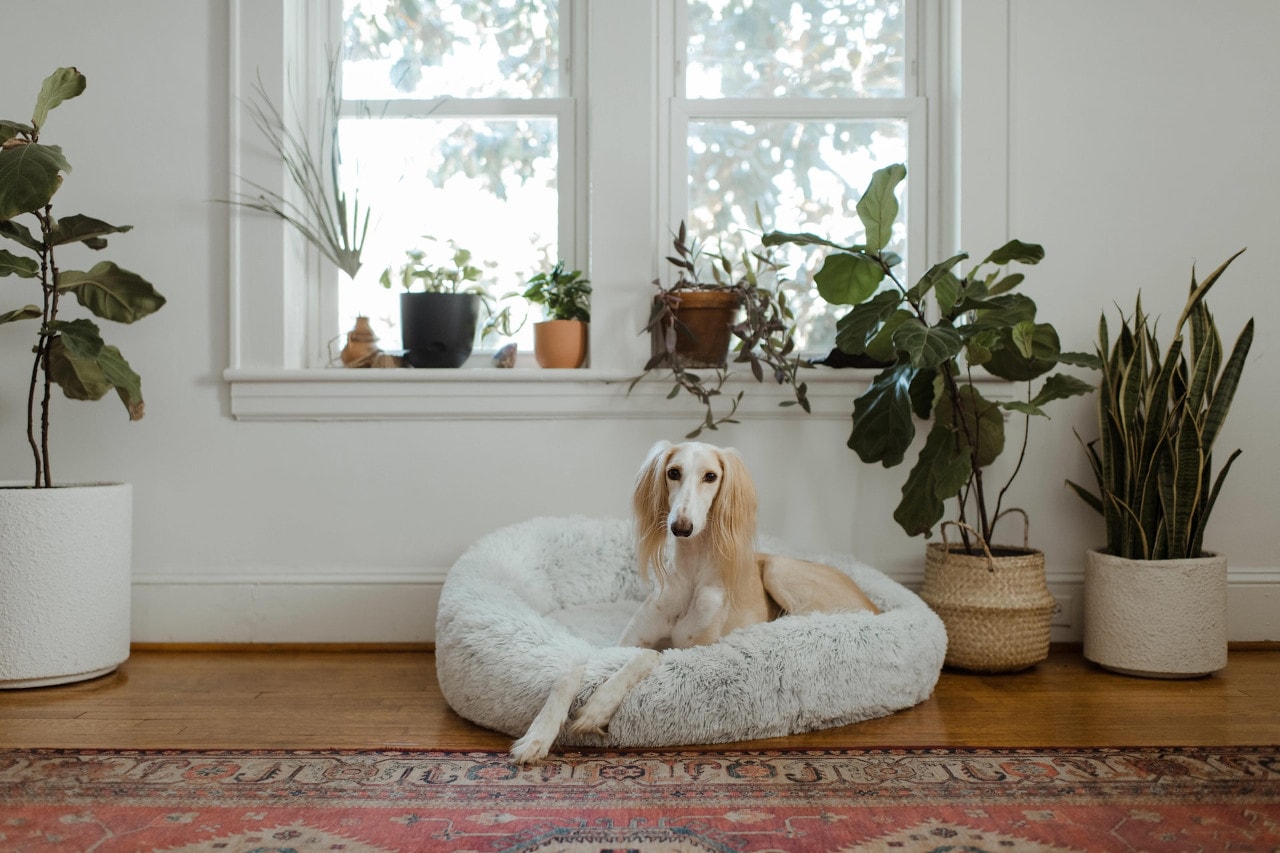 One of the best eco-friendly home ideas is to make plants a part of your indoor space.
We all know that plants are of great value in our environment. Plants are our best partner as they remove some indoor toxins and improve air quality, they also connect us to nature and improve our well-being.
You can even grow herbs in a small space to serve as decorative pieces while doing chores in your kitchen.
Today, plants are the focus of interior design, bringing life to the gloomy areas of your home. So, if you can use the free space of your home for gardening and beautiful indoor planting, you can liven up your home.
Plants such as snake plants, money plants, jade and mum are important in purifying and improving air quality. And by bringing them into your home, you can enjoy many health benefits.
4. Use green sustainable paints
Painting your home with warm and fresh colors is another eco-friendly interior design idea. Fresh colors can make your living space more attractive and appealing. It also helps protect the walls from wear and tear.
However, some of the traditional paints contain harmful carcinogenic VOCs that diffuse into the air and are dangerous to humans.
In this state, you must try the color pigments, which will give you the possibility of health and design. Eco-friendly natural paints play an important role in perfect wall design and furniture reuse.
5. Eco-friendly lighting
Good lighting is of great importance for a stylish and aesthetic interior design.
Certain lights such as LEDs are popular, but their blue light effect causes eye problems such as irritation and redness. There are also other practical alternatives that will help you with fascinating decors.
Using dimmers, bulbs and recyclable bulbs is the best for green light.
Ceiling pendant lamps, solar bamboo string lights and flute wall lights are currently admired for elegant interiors. So, installing these lighting fixtures can help reduce electricity bills while preserving natural beauty.
6. Non-toxic roof and floor coverings
Eco flooring and roofing are two excellent eco-friendly home ideas for the eco-conscious home decor. They are made with harsh, polluting chemicals. With this in mind, interior designers are shifting to natural design products.
Nowadays bamboo, cork, glass tile, polished concrete, linoleum, reclaimed hardwood and wool carpet are used for trendy and cheerful decors. While clay roof tiles, green roofs, solar roofs, logs and metal roofs are in demand for sustainable roofing.
These eco-friendly flooring and roofing materials are durable, long-lasting and will complement any interior theme or color scheme.
Final Thoughts
There are many eco-friendly home decorating ideas and ways to decorate your home without doing anything drastic. It is always a good idea to opt for natural and sustainable home decor.
These tips can help ethically transform your living space into a shinier one without cursing the ecosystem.
Save money by converting your home to solar energy. Calculate your savings.