Alcove ideas can harness the potential of these home features, adding a style boost to rooms and serving a useful function.
These nooks and crannies may be at the chimney, but older homes can feature them elsewhere in their interior design—as can newer homes where they have been designed to add character and style.
Here we've curated our favorite ideas for living room alcoves, as well as those for spaces around the home, and show how these corners can enhance any space they're placed in.
Alcove Ideas
Corners and niches are suitable for stylish storage and are perfect as a presentation area. But not only the content is crucial, but also the decoration, which can enhance the interior. Get inspired by these niche ideas.
1. Experiment with marble and glass
"Alcoves are essentially one thing – stylish storage ideas," says Natascha Dartnall, Managing Director of ND Studios, although we'd add that they're also perfect for displaying artwork. "They shouldn't be storing unsightly piles of household junk that have nowhere else to go (we see them and we don't want them – stacks of receipts, broken remote controls, cans of fly spray).
"Alcoves should be bookshelves and places to display ornaments, artwork and photo frames. We love experimenting with different backgrounds – marble is a great choice and glass shelves always look chic."
2. Use niches to create symmetry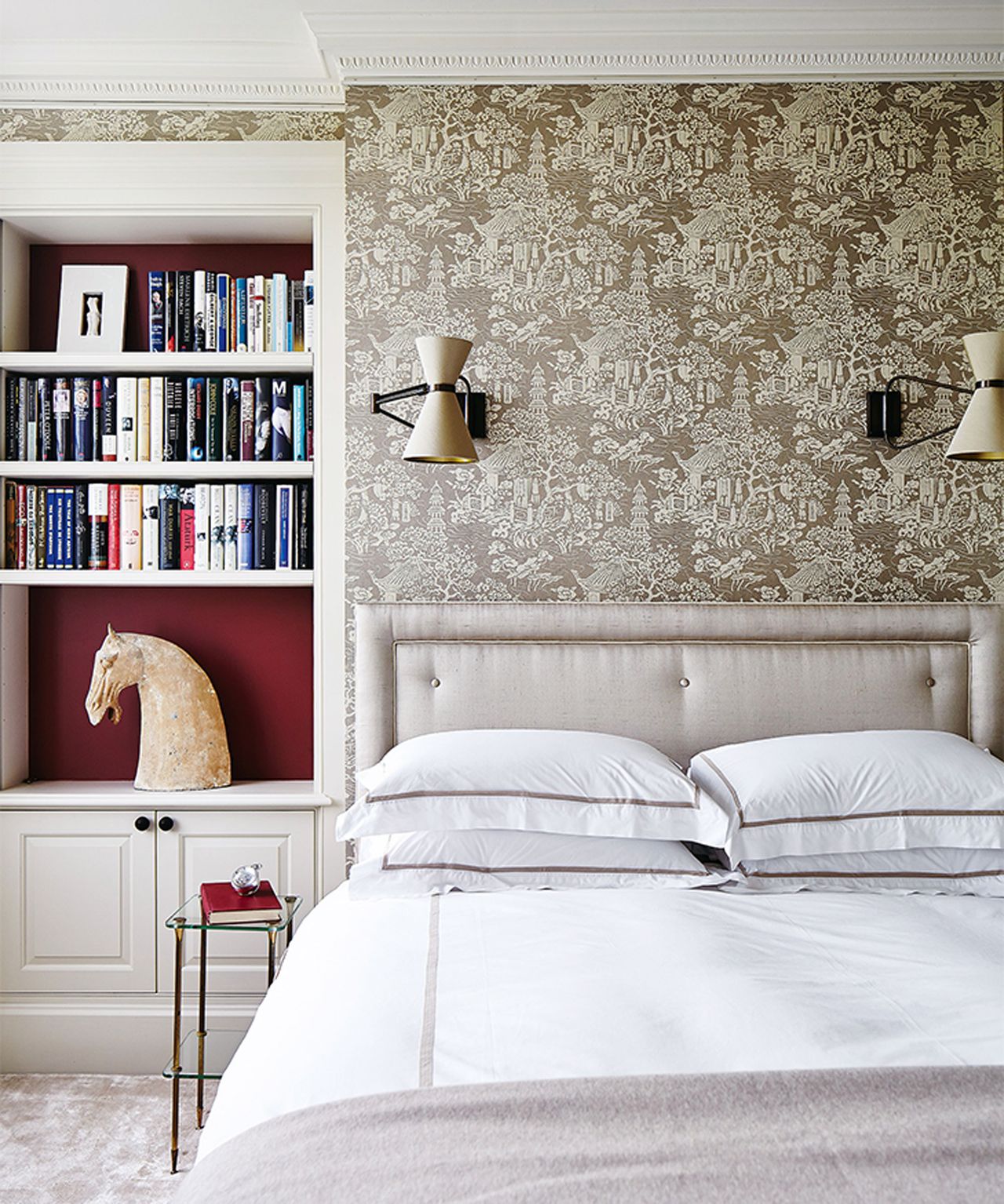 Niches can be a boon when implementing master bedroom ideas. "Embrace the nooks in a historic home by maximizing space and creating clever uses," say Jen & Mar, co-founders of Interior Fox. If you center the bed in front of the fireplace, you can use each side not only as a bedside table, but also as a decorative element, additional storage space and even a dressing table.
"When building a custom shelving unit, it is important to consider the layout. A standard bedside table is usually 60-70cm high, but building your own gives you the freedom to create a height that works best for your space. You need to make sure it's easy enough to reach a glass of water or the book you've been reading.
"Start by measuring the height of the mattress. This gives you a good indication of placement and a few inches above the bed works best. Originally the chimney in this room was narrow to balance the proportions, we increased the width to accommodate the super king size bed.'
3. Create drama with a black alcove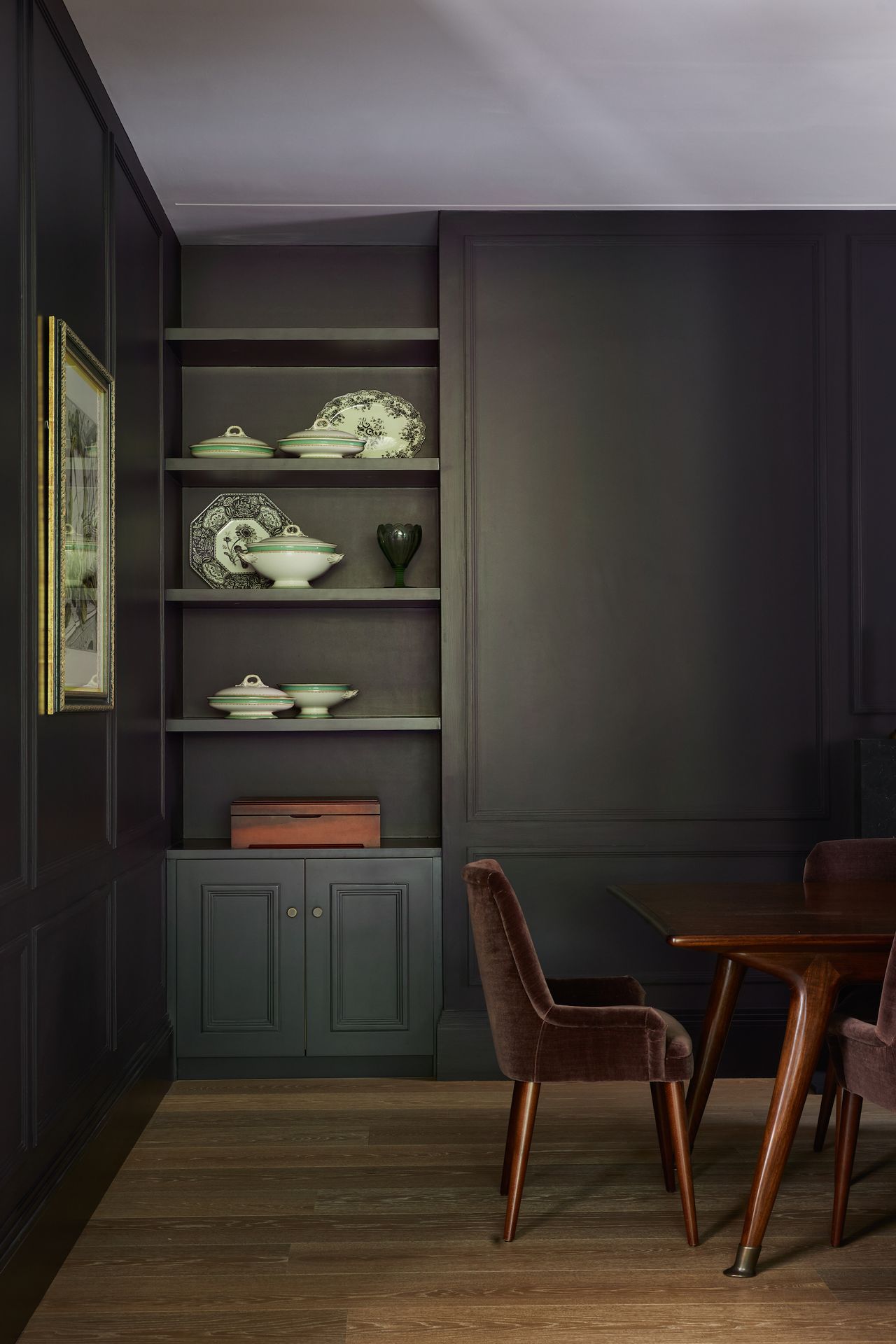 Consider the niches with your dining room color ideas. "Farrow & Ball's Paean Black has been used throughout the dining room, including the woodwork and bespoke cabinetry in the alcoves to provide a rich and luxurious backdrop for our clients' growing collection of fine art and vintage dinnerware," says Georgina Cave, Director of Cave Interiors
"We have used a plum velvet fabric by George Spencer for the dining chairs surrounding a Fiona McDonald polished walnut dining table to create an overall moody and sumptuous setting, ready for dinner parties and large family gatherings."
It is the perfect setting for displaying porcelain.
4. Consider the position of the bookshelf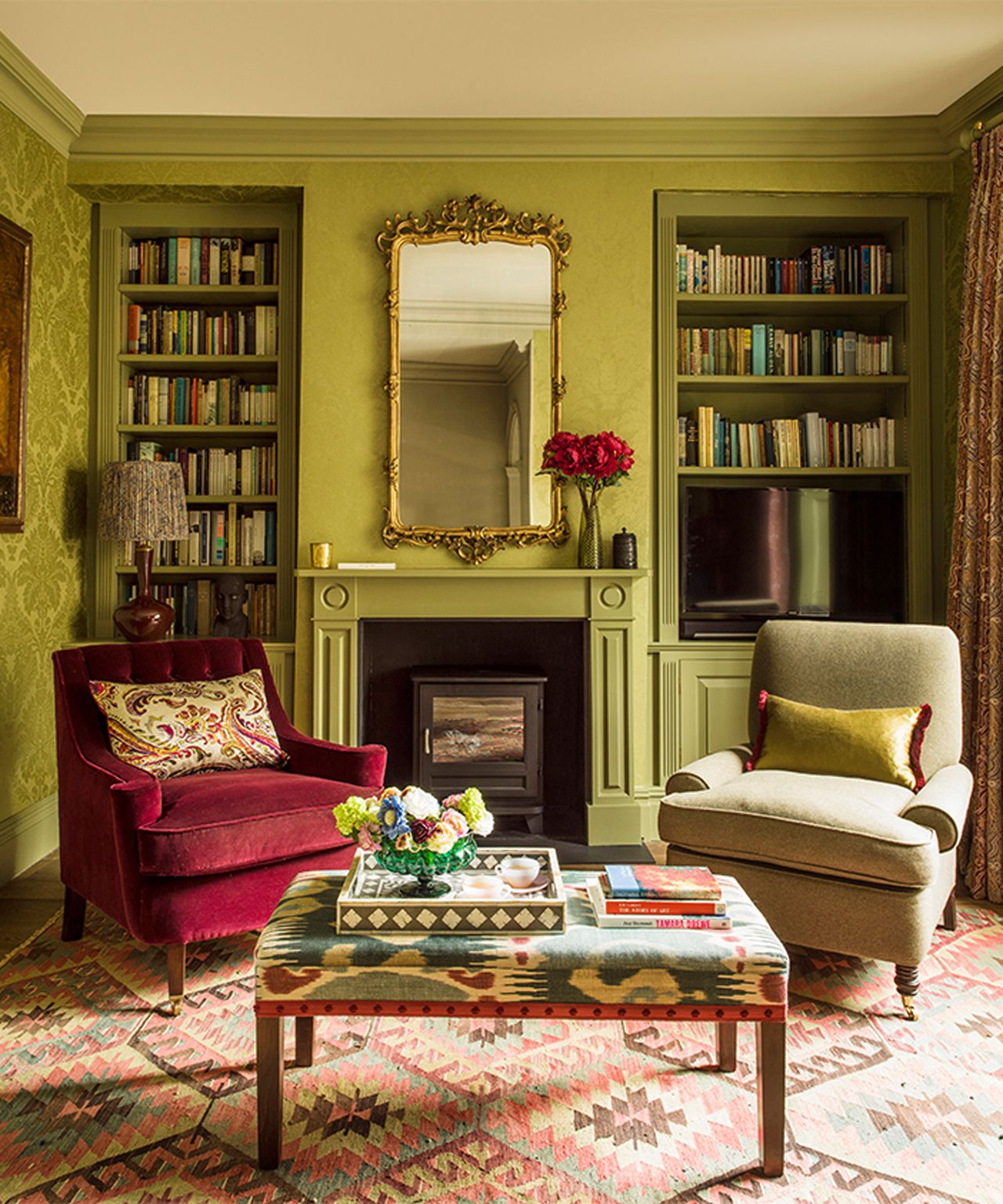 Keep the look elegant by framing your niche ideas. "What we love about this intricate alcove is the placement of the shelves – the cupboard underneath allows the space to breathe, while the idea of ​​the bookshelf stays in tune with the rest of the room's traditional style while still having a practical element," says Jennifer Ebert, digital editor, Houses & Gardens.
5. Create a niche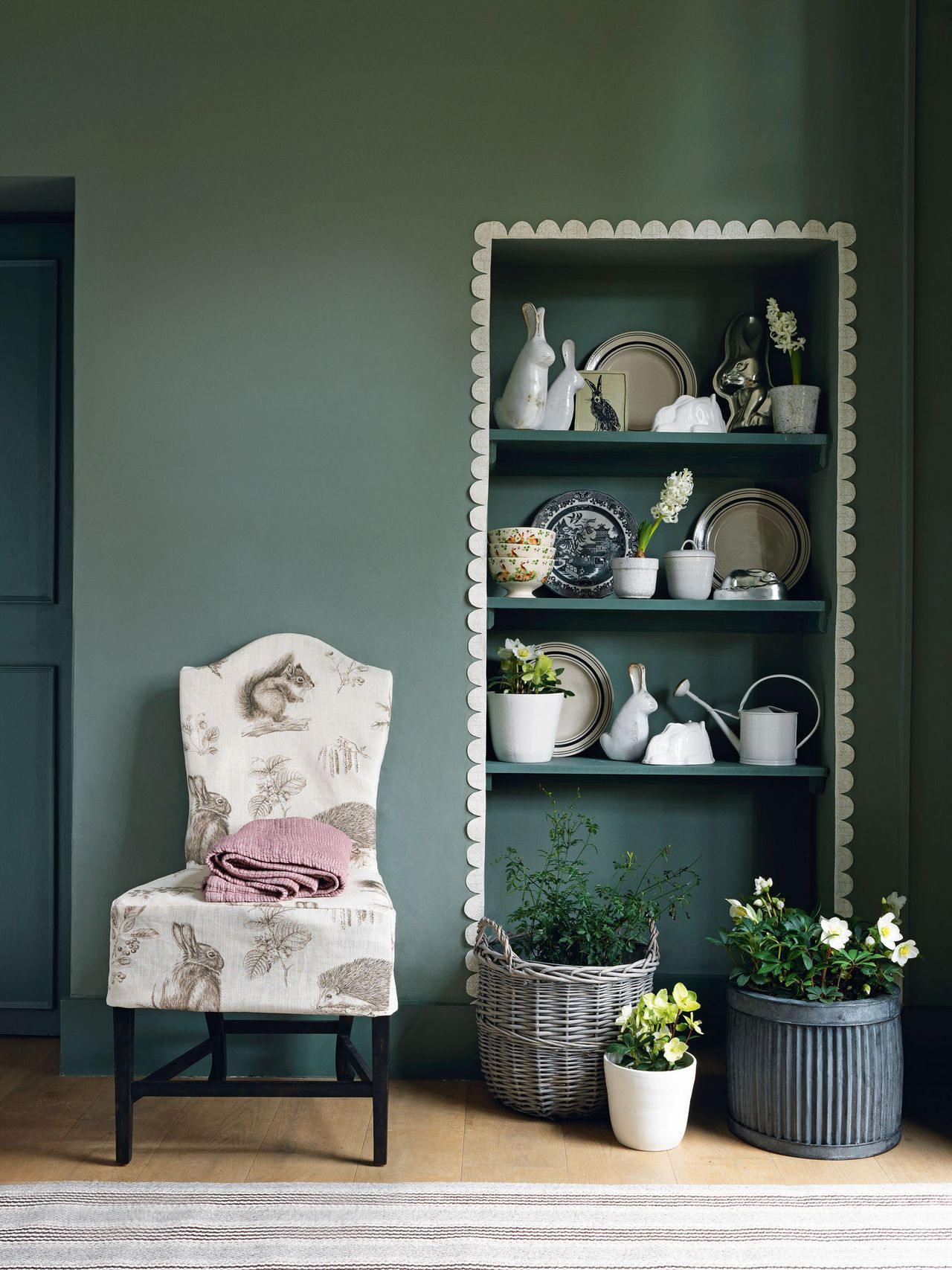 Sometimes alcoves are seemingly architectural anomalies, perhaps an alcove where a built-in wardrobe once stood when your home was first built. Of course, you could fill the niche with a spare cabinet, but if you'd rather make room for a display to let the room breathe a little, this is one way to do it.
Notice how the sides and back of the alcove are painted a shade darker than the wall of the room, creating a subtle but purposeful separation.
6. Continue wallpapering in a niche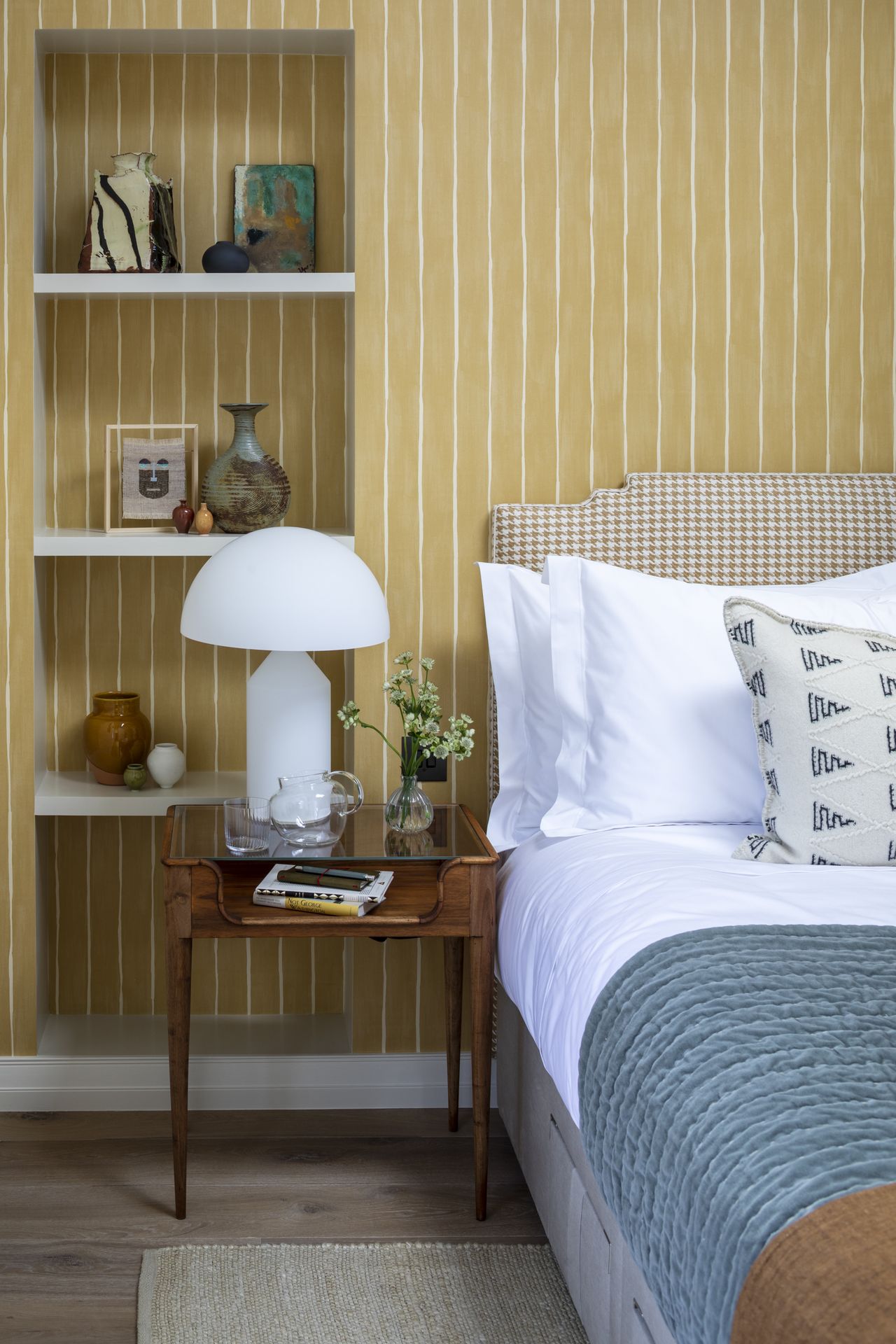 Don't skip niches when it comes to bedroom wallpaper ideas. "We selected a soft but pale yellow wallpaper with a painterly quality classic vertical stripe for this bedroom to add color and pattern without overwhelming the space," says Katie Lion, Senior Interior Designer at Kitesgrove.
'The alcoves on either side of the bed provide convenient bedside storage and add depth and decorative appeal to the room for an overall balanced and characterful bedroom.'
7. Use the space for a bed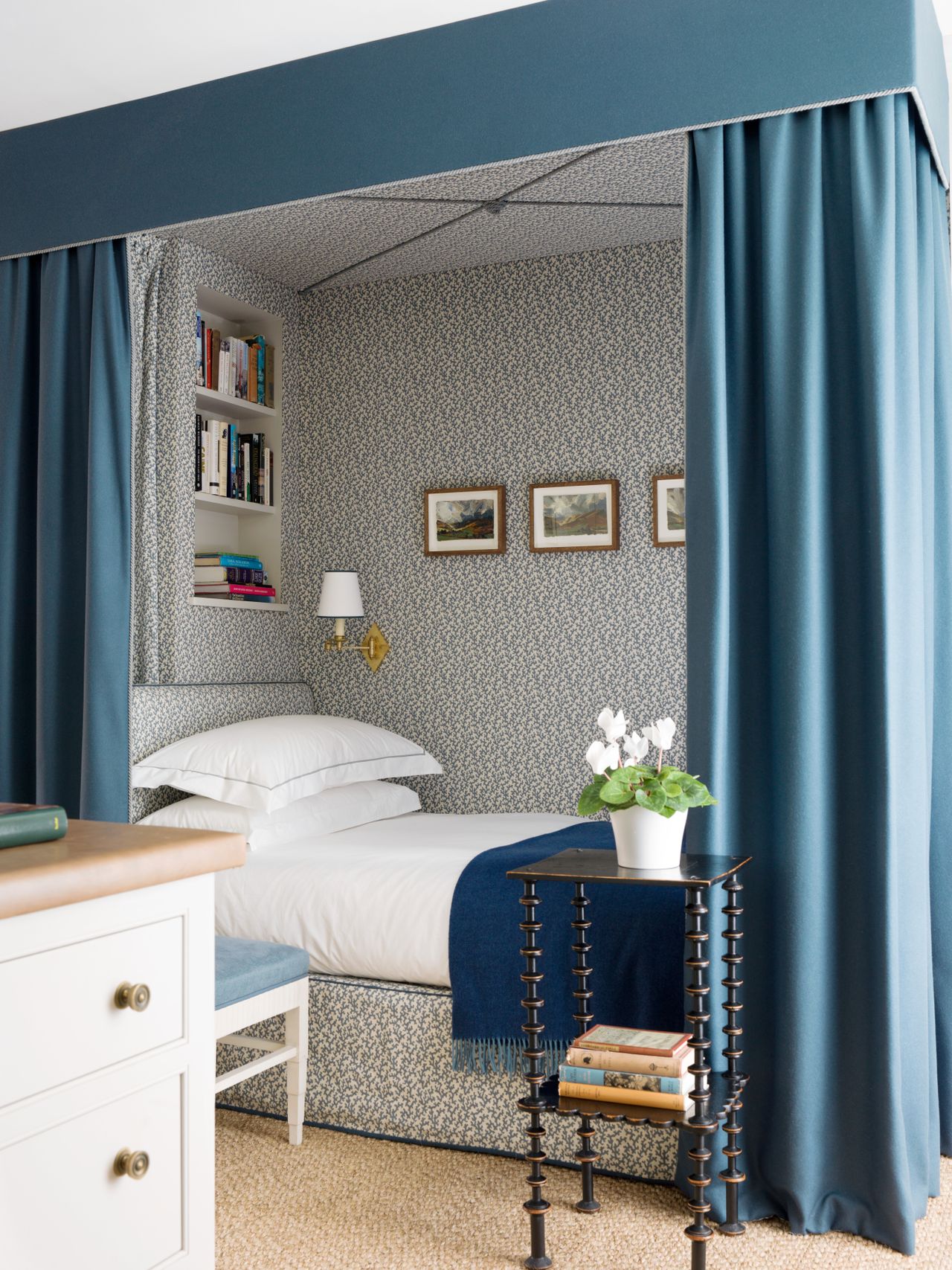 "Interior designer Veere Greeney's bedroom design can be adapted to make a clever use of an alcove," says Lucy Searle, Global Editor in Chief, Houses & Gardens. "Alcoves are the perfect place to host corner bed ideas that can be decorated and curtained to set them apart from the rest of the room."
8. Multiply the number of niches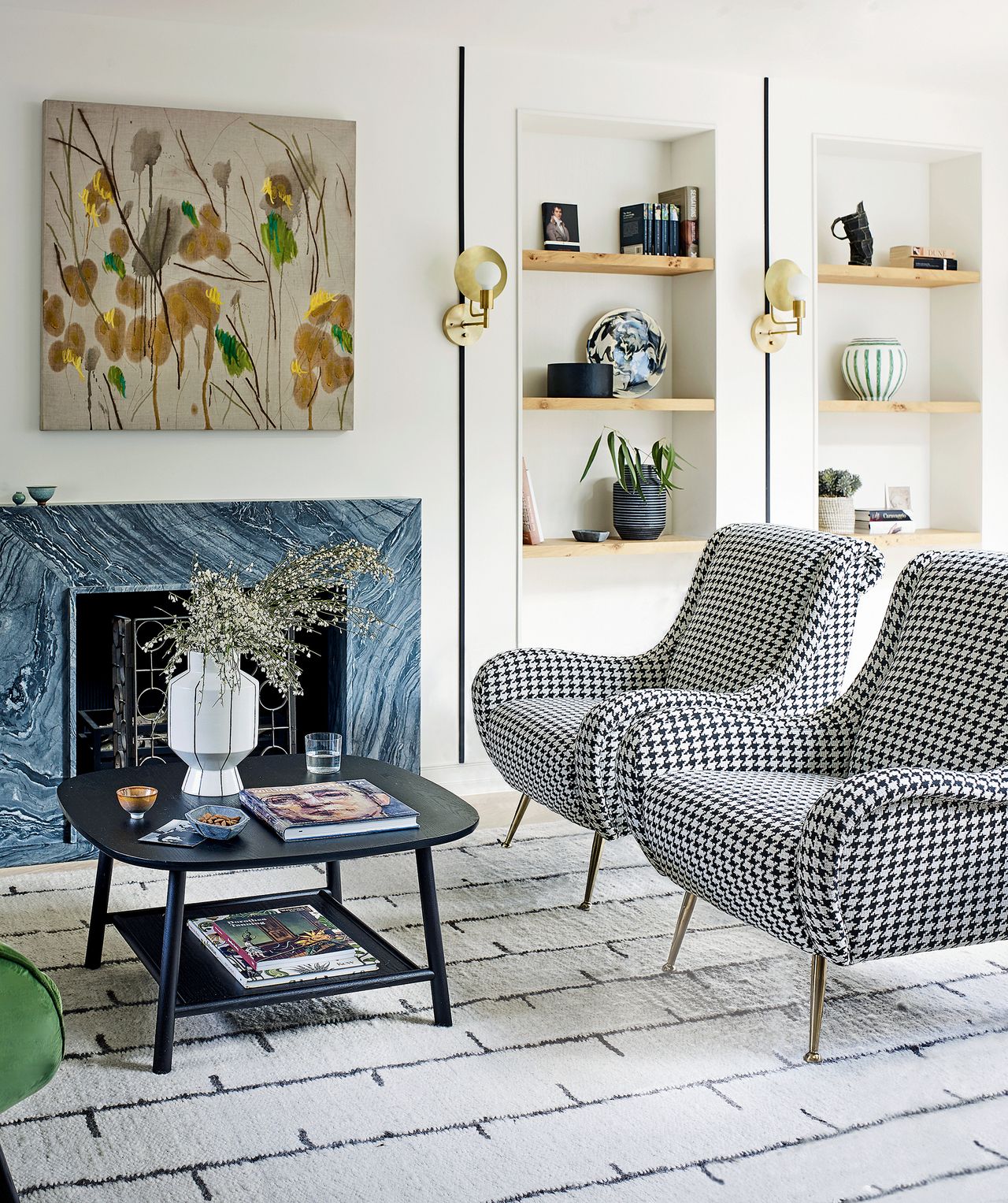 There's no need to stick to a single niche on either side of the chimney. "This modern living room was designed by Kitesgrove and takes full advantage of the purpose built alcoves," says Jennifer Ebert, Digital Editor, Houses & Gardens.
'Used to display the client's ornaments and books, they are a stylish element in this space and the wall lights make the shelves stand out in the evening.'
9. Carve a flexible kitchen niche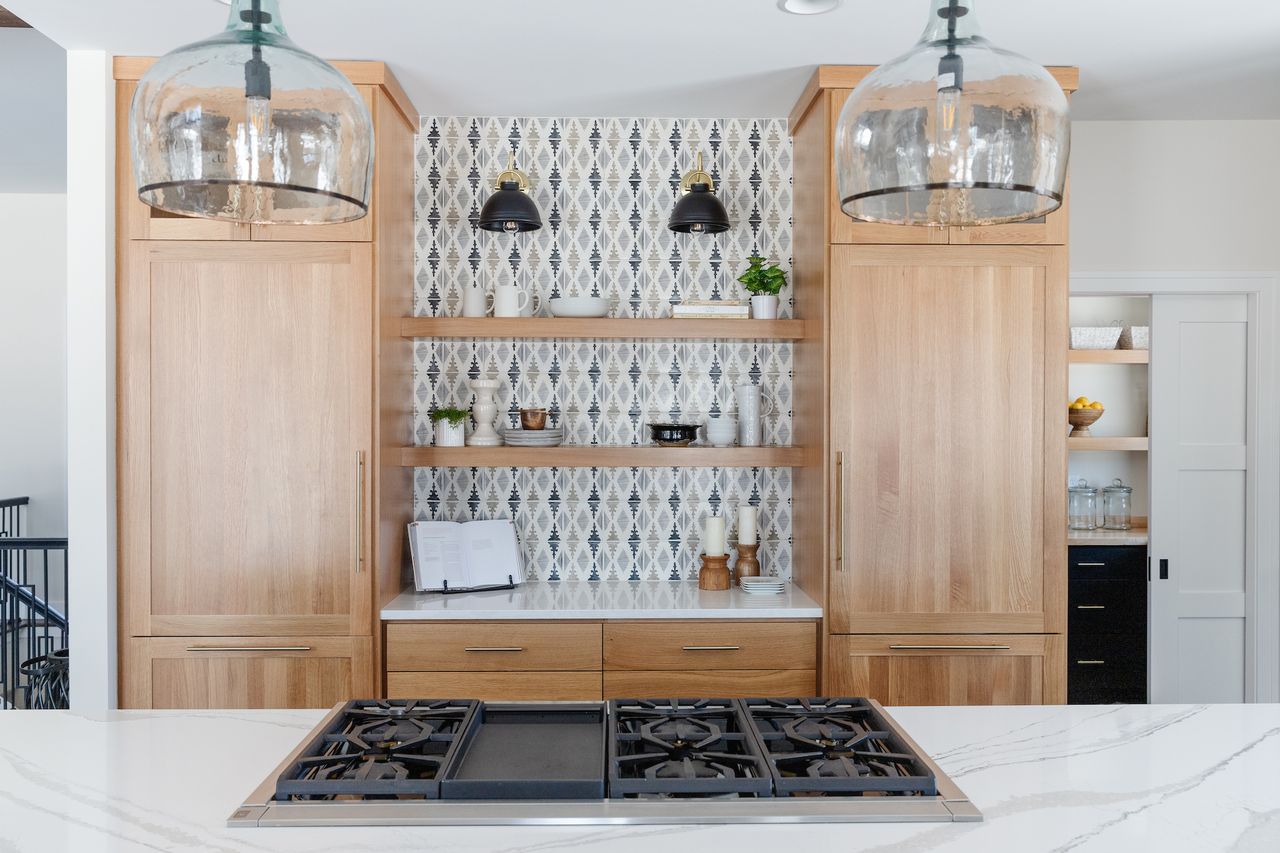 "An alcove in a kitchen is a great way to utilize space and maximize both storage and visual interest," says Amy Leferink, owner and principal designer of Interior Impressions. "We love the idea of ​​creating a nook like this that can be used as a coffee bar, prep area or even a lovely extension of your pantry where you can house canisters and trays of more commonly used items.
"The kitchen wallpaper accent wall also gives it a distinctive look and sets it apart from the rest of the room."
10. Harness the power of a small recess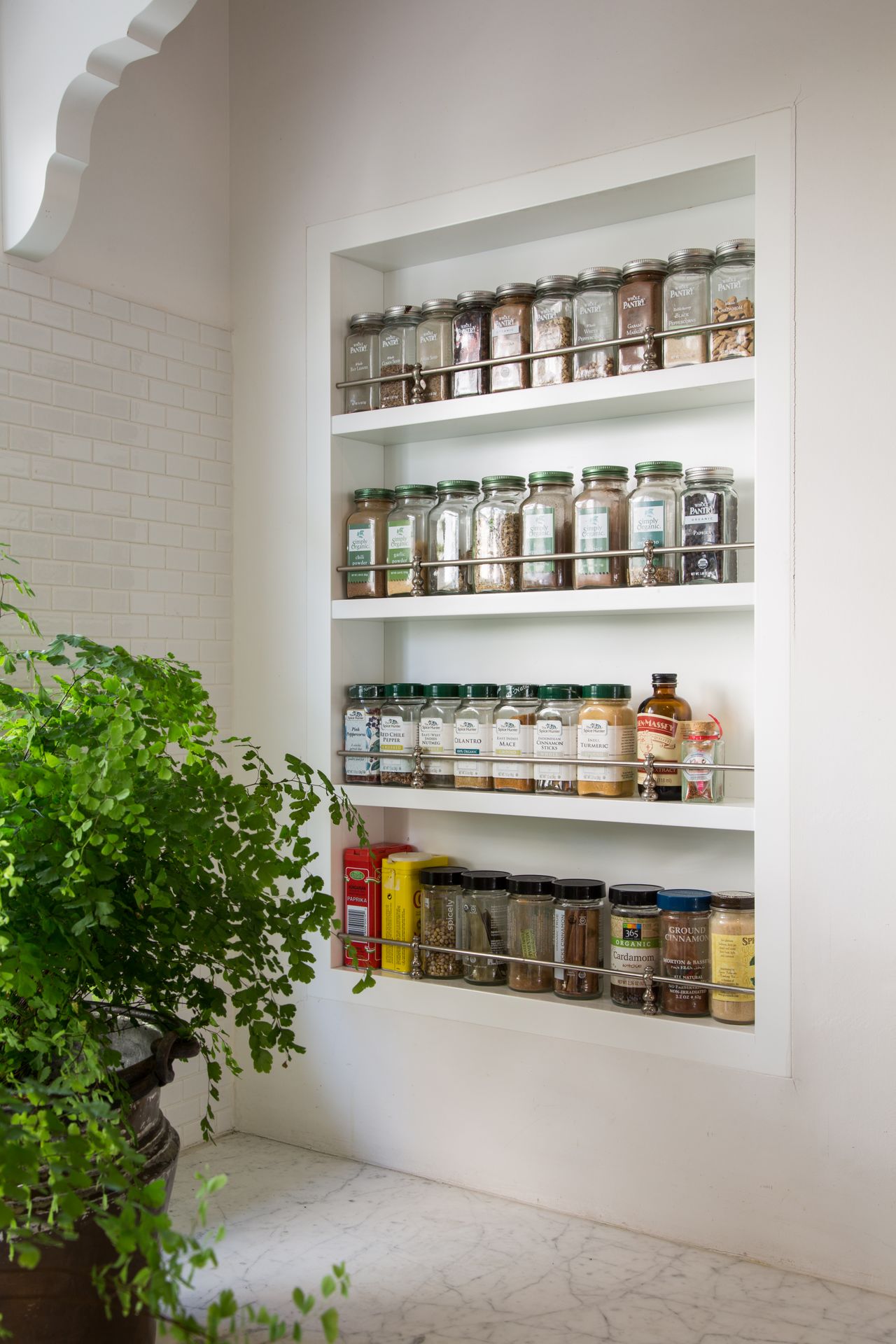 Add niche ideas to kitchen storage. "Traditional Spanish homes typically include simple architectural details and built-in closets," says Karen Harautuneian, owner and principal designer of Hub of the House Studio.
"When redesigning this 1920's Spanish home in Beverly Hills, it seemed only appropriate to include a recessed alcove for my client's spice storage. It allows easy and accessible access to all your most commonly used spices.'
What can you do with alcoves?
Consider niches in kitchen layout ideas to optimize available space.
"This kitchen from deVOL is a clever mix of beautifully crafted cabinetry that makes the most of the alcove, coupled with an industrial-style freestanding worktop," says Melanie Griffiths, Editor, period life. The closet is housed in the niche with a side extension that makes it seem like it has always been there. It's a great example of how you can make the most of the space you have."
Do I paint niches or chimneys?
Painting the chimney is a traditional option to draw attention to this focal point of a room. But it is quite possible to go the opposite way and use shades of varnish that will emphasize the niches. Here, for example, color can be a great background for items on shelves.