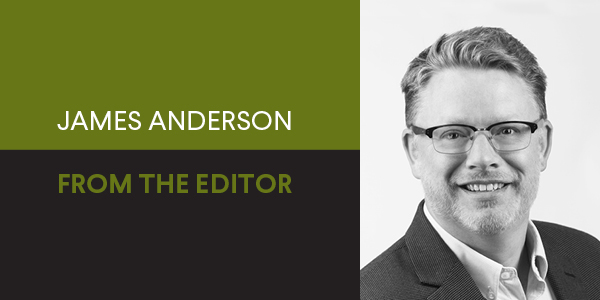 LBM Journal released its first decking board, In Depth, in April 2004. In this issue, my predecessors shared news about the latest products in what was then a small category for many retailers. Until 2012, the April article on decking also included mention of decking accessories. The railing was first highlighted in 2013. The following year, the annual decks issue included fasteners specific to deck production in a separate detail feature. In 2015, three separate in-depth features were added to the deck edition: one each on decking, railings and accessories, and fasteners.
There is clearly growth in what is now referred to as the outdoor living category. Even before the COVID-19 pandemic changed the way homes were used and therefore built and remodeled, retailers began stocking everything from LED stair lights to grills and more as patios and patios evolved into outdoor kitchens and developed entertainment centers.
As you'll see across the pages of this issue, the pandemic surge that the outdoor living category has seen over the past two years isn't slowing down just yet. As our stellar feature author Mike Berger notes in his Decking In Depth starting on page 58, the Leading Indicator of Remodeling Activity, produced by the Remodeling Futures Program at Harvard University's Joint Center for Housing Studies, projects continued spending growth of 9% to end of this year. With housing starts still chugging upwards, our readers in all markets are busy ordering and stocking materials for a busy summer construction season.
Our in-depth features are only valuable to our readers insofar as we are able to incorporate information and insights from participating manufacturers. I think you'll find that this theme is particularly strong on this front. By my count, representatives from 32 different companies answered questions and/or sent in product descriptions and photos so Mike Berger could distill for our readers the latest trends in style and manufacturing shaping the outdoor living category. I think you'll appreciate the many open discussions that went beyond product attributes and touched on issues such as material shortages and supply chain issues. Our in-depth articles aim to connect lumber and builders' merchants to the internal thought processes of the companies that supply the products they sell. I think the In Depths in this issue do that exceptionally well and I hope you will agree.
Our mission with these items and everything we do is to help you grow your sales, your business and your brand. If there is another topic or product category you would like a detailed view of please email me at james@lbmjournal.com and let me know.
—James Anderson
editor