Family room ideas are the perfect place to gather as a household, entertain and even be a quiet place to relax. Therefore, it is imperative that we pay as much attention to the interior design of these rooms as we do to the rest of the house.
While the first reception room can be the spot for more formal living room ideas aimed at hosting guests, a family room is that part of the home where movie nights come first, the kids can enjoy their favorite board games, and the whole family can relax in the company of the other.
If your home only has a family room of its own, you'll need to think about how to accommodate even more eventualities – luckily we've put together a whole range of solutions to make each living space suitable for the whole household.
Transform your family room into a social gathering place for the whole clan with our curated selection of design rules, as recommended by experts.
Family room ideas
From the best living room storage ideas to smart seating and furniture arrangements with enough space for everyone to kick back and relax, we've sought out some truly inspiring spaces and asked the experts to share their favorite family room ideas.
1. Maximize storage space in a family room
"The more time we spend at home, the more aware we are of the space we need," says Simon Tcherniak, principal furniture designer at Neville Johnson. "Family rooms that were once forgotten are being rejuvenated as rest areas or multifunctional living (and entertaining) zones."
"Demand is currently greatest in family rooms. Homeowners are looking for a dynamic space that gives them the time to unwind at the end of a busy day, but also one that really benefits from the extra family time that we've all been receiving over the past few months.'
2. Make sure your family room is well lit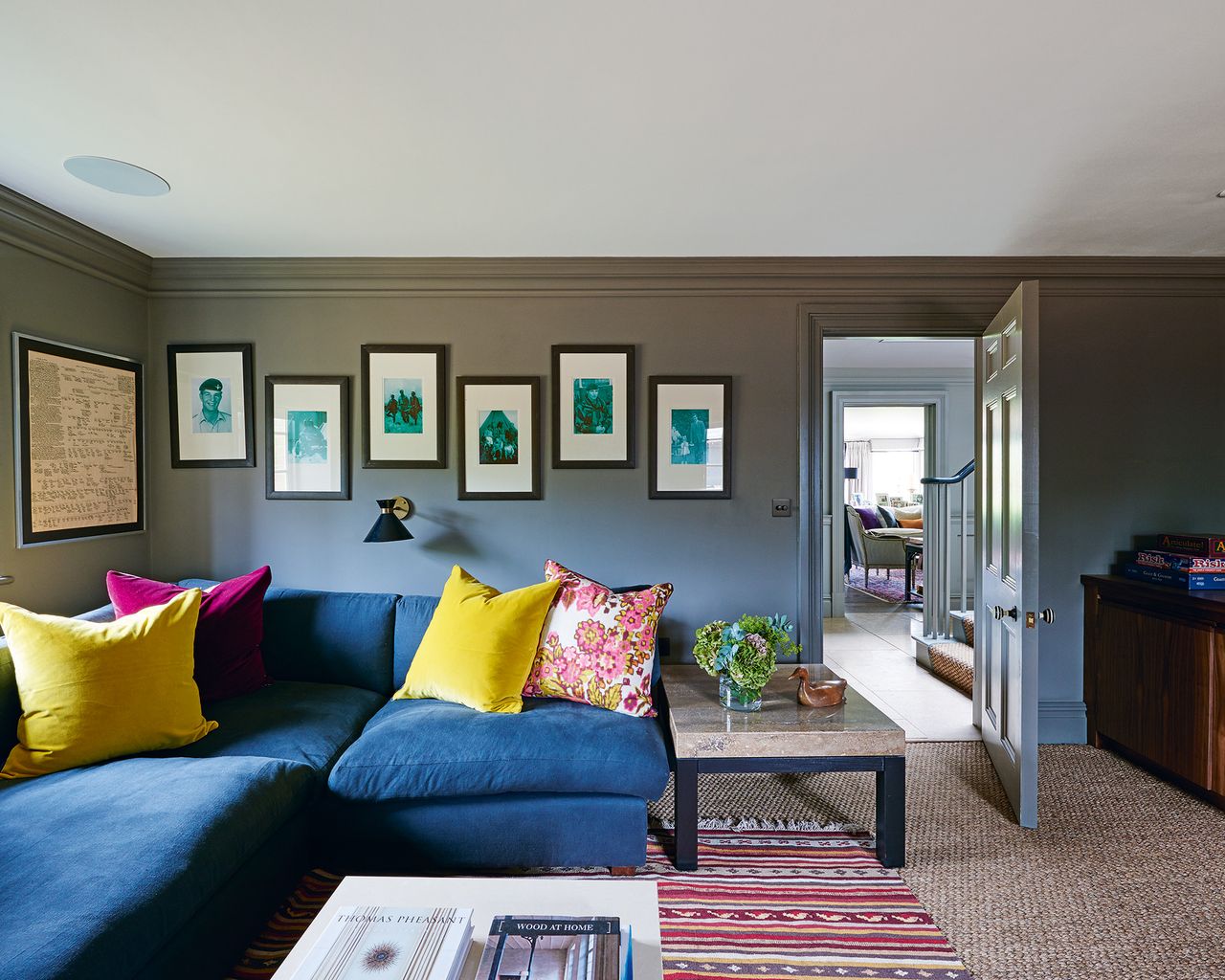 "The first thing I do when planning living room lighting ideas is to find space in a room for table lamps, wall lamps, picture lights, pendant lights, floor lamps and desk lamps – decorative elements come first," says Tiffany Duggan of Studio Duggan and Trove.
Consider how light changes throughout the day when considering where to position lights for maximum impact. "Think of flexible light sources for different situations: a floor lamp with a swivel arm is ideal as an evening reading lamp behind a sofa or chair," says Hollie Moreland, creative director of David Hunt Lighting. "Remember that living room color ideas can certainly affect the mood of a room, so for extra ambience, choose darker living room tones that feel more moody and cosy—perfect for movie nights."
3. Include technology in your plans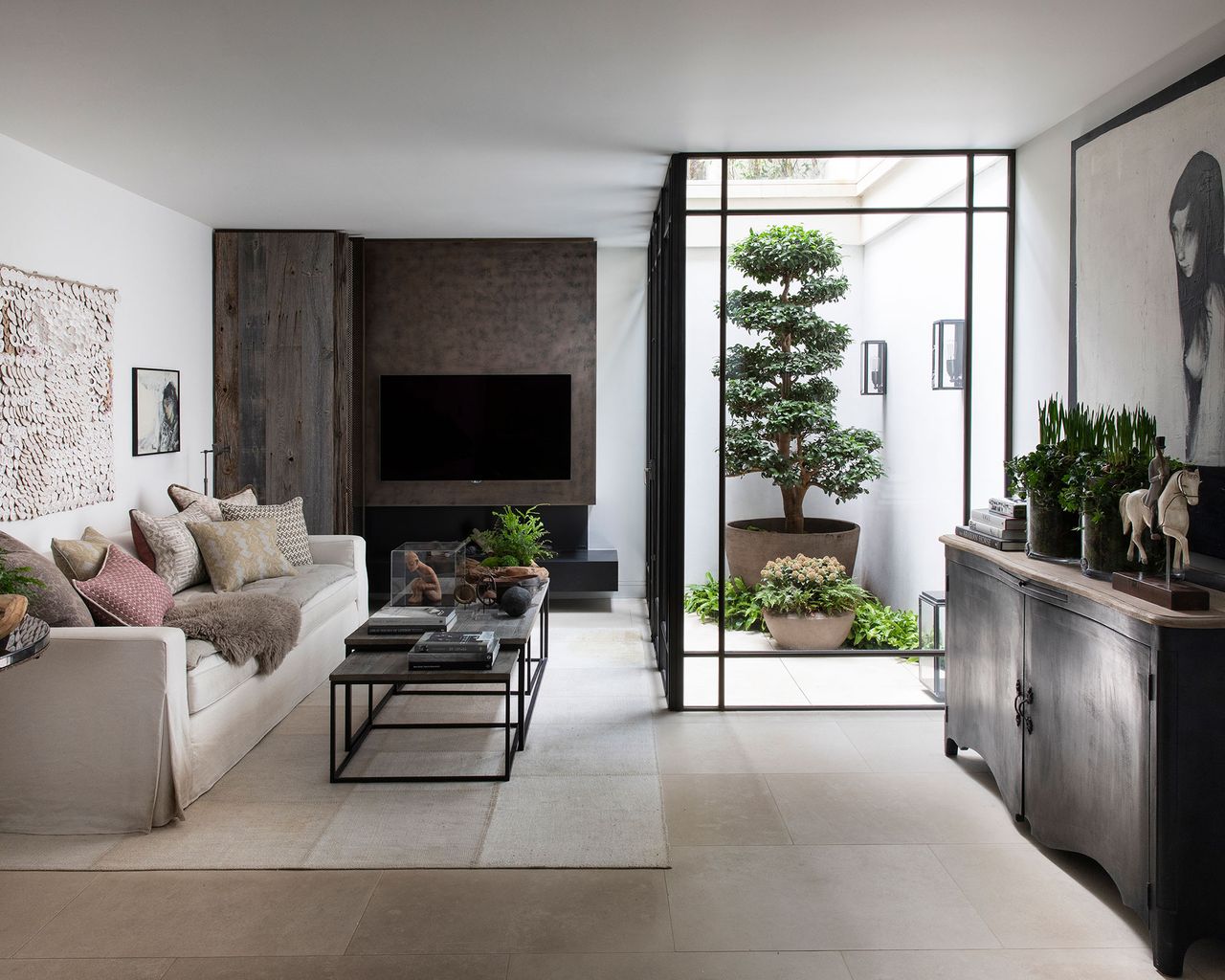 Provide a place for entertainment without sacrificing style. A television and other technologies are an important factor in most family rooms, from WiFi access to background music, and the trend is towards completely covert solutions.
Don't let a TV spoil the aesthetics of your living room. Invest in a TV that blends beautifully into the background without interrupting the rest of the system, and be sure to hide the cables behind cabinets or in the walls.
Alternatively, if you're adding a living room wall with space for your TV, leave plenty of room in case you decide to invest in a larger model. Try not to create too much of a gap or your TV will look oddly small.
4. Get the right furniture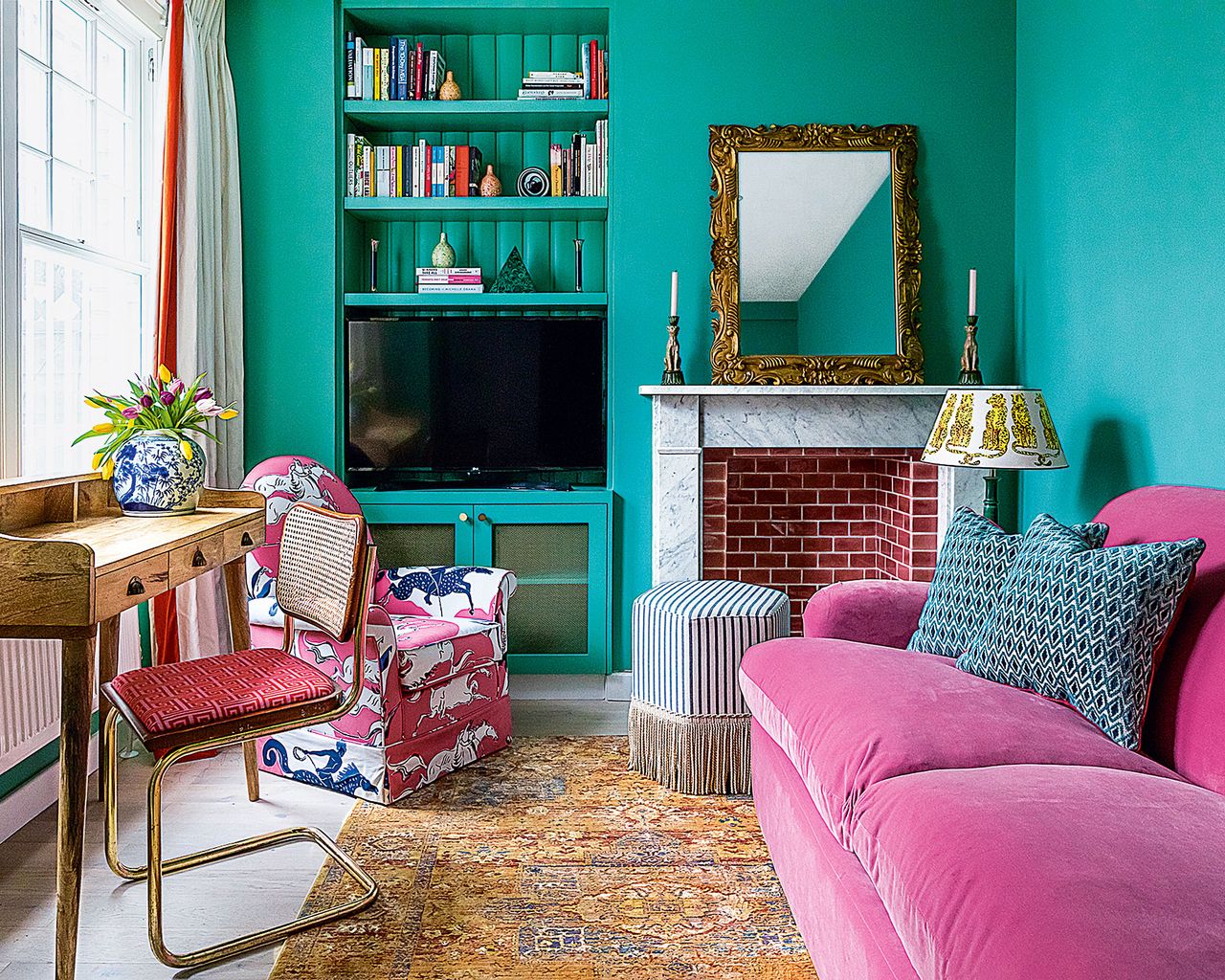 "Finding the right living room furniture in a family room is one of the biggest challenges in family rooms," says Mike Fisher, creative director and founder of Studio Indigo.
"This has to be a convenient place, be it for watching TV or for having good conversations. What you choose must be stylish and add to the personality and harmony of the space. Inevitably, I find that people often move into the smaller rooms of a home as they are more intimate and cosy, while large rooms can make you feel small and awkward. Be bold with your small space and use large sized furniture sparingly to give the illusion that the room is bigger than it is.'
5. Use patterns to improve character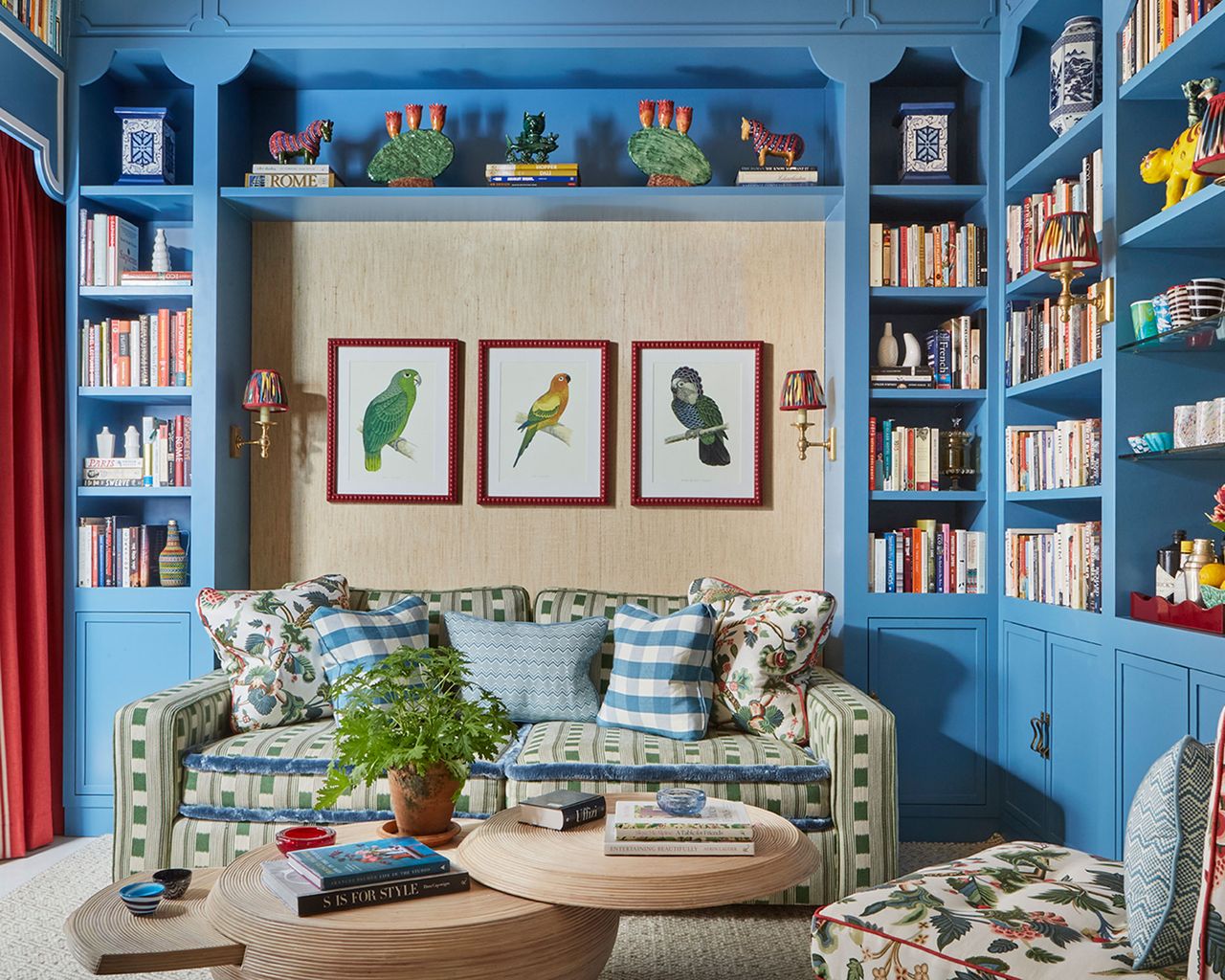 "The family living room is a communal space and should reflect everyone in the house," says Eva Sonaike, Creative Director of Eva Sonaike. "It's a space where we converse, converse and relax, so the design should be functional but also fun. I like to play with pattern and color here. For example, I could use patterned throw pillows on a living room sofa alongside occasional chairs and ottomans upholstered in fabrics of your choice. These themes can then be reflected in accessories such as ornaments with colorful designs."
6. Choose facility wisely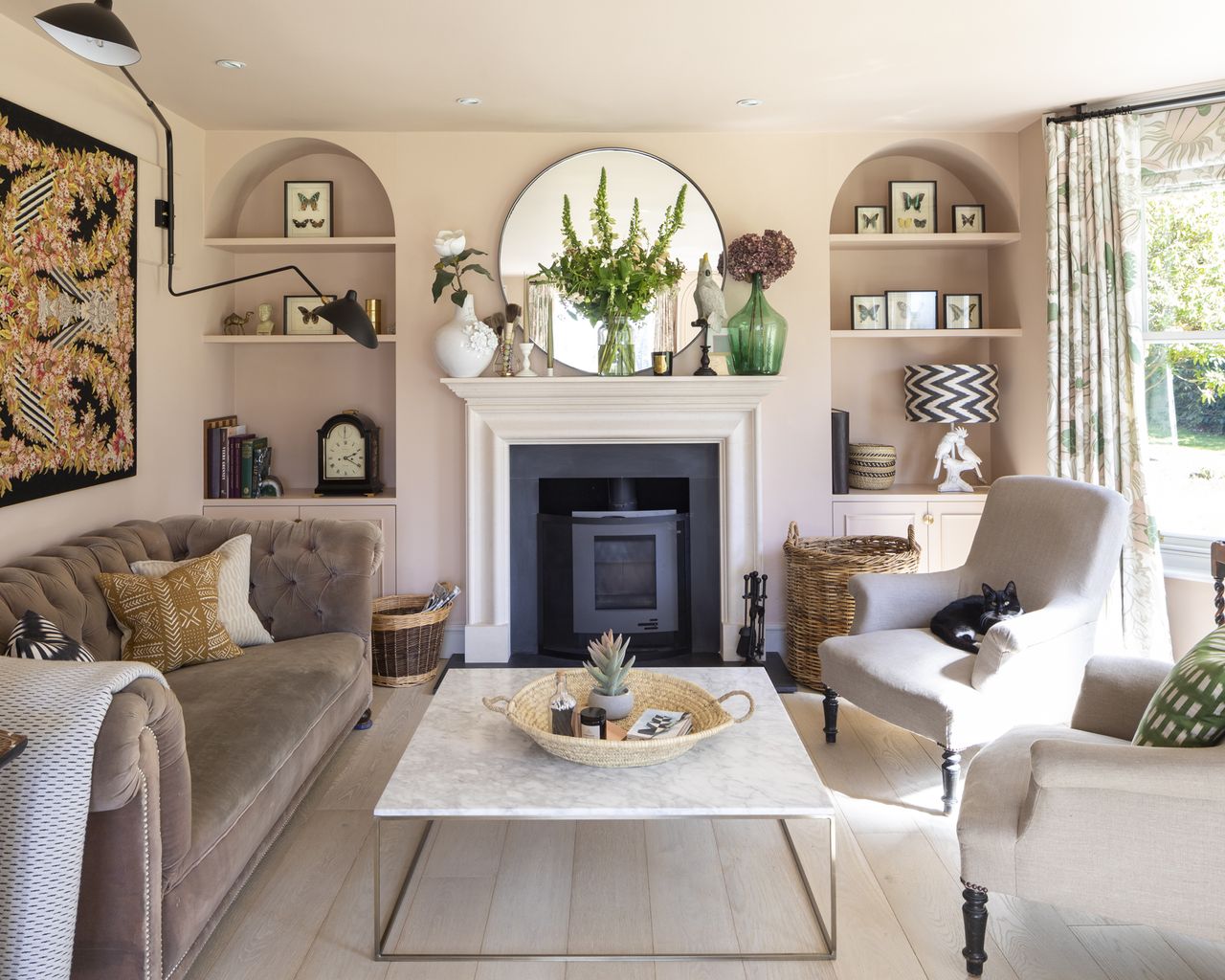 "Furniture plays a key role in how your family room ideas are received – and used," says James Thurstan Waterworth, founder of Thurstan.
"If you are working with less spacious family rooms, we recommend a thoughtful composition of essential pieces – lay out a large rug to anchor the scheme and then build from there, taking tones from the rug and embellishing throughout Space. A central table can create a focal point in a small living room, best framed by inward-facing armchairs that help create depth and volume.'
7. Visually enhance your space with clever color choices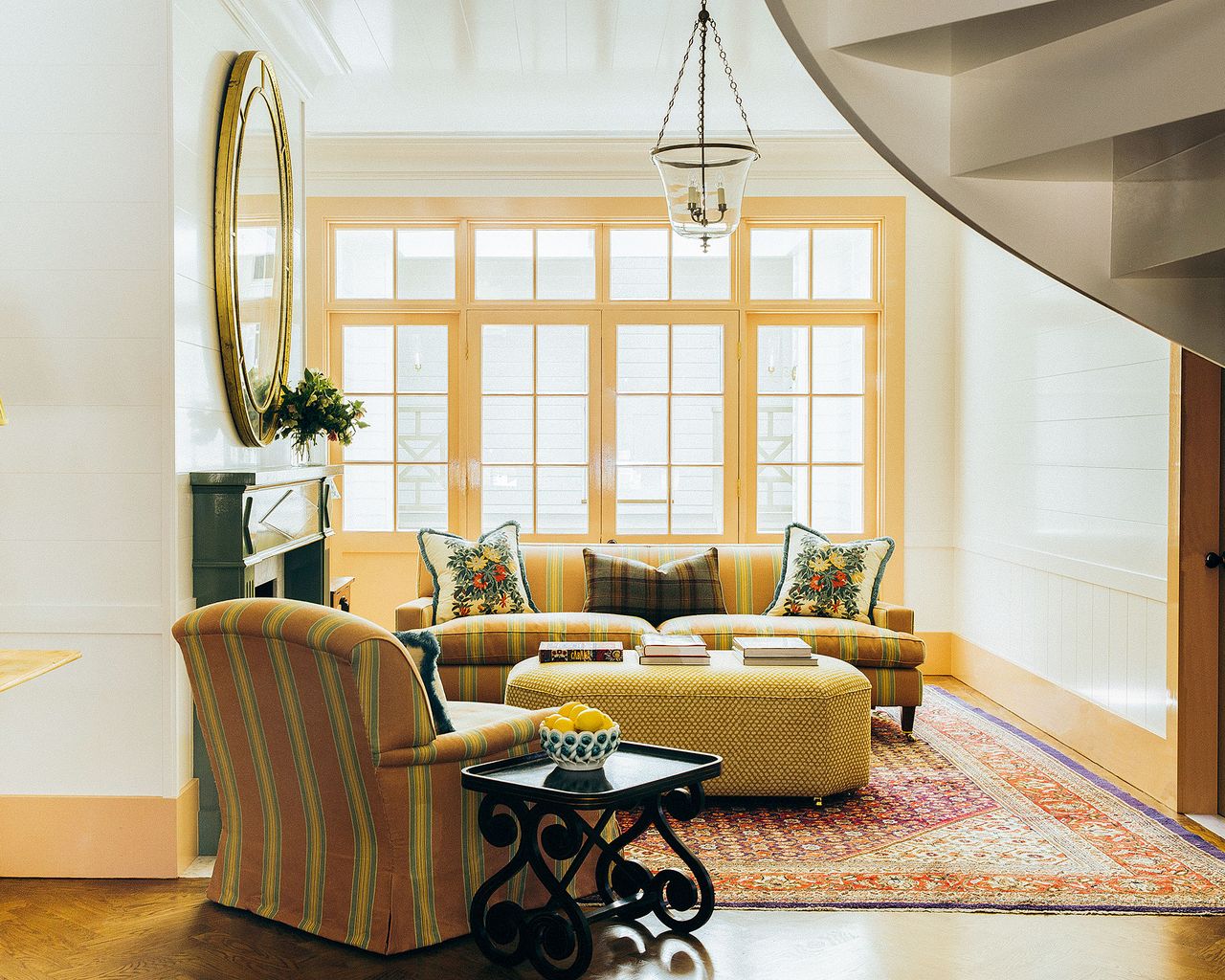 "When a single color is used for walls and woodwork, a room suddenly feels bigger because without contrast, the boundaries of the room are less perceptible," says Joa Studholme, color curator at Farrow & Ball. "The eye doesn't stop, to register a second color and glides straight out the window into the view, merging the garden and the room."
Get the whole family involved in the coloring process and leave the obvious choices behind. This is a room for the whole household, so now's your chance to get really creative.
8. Go big in a small family home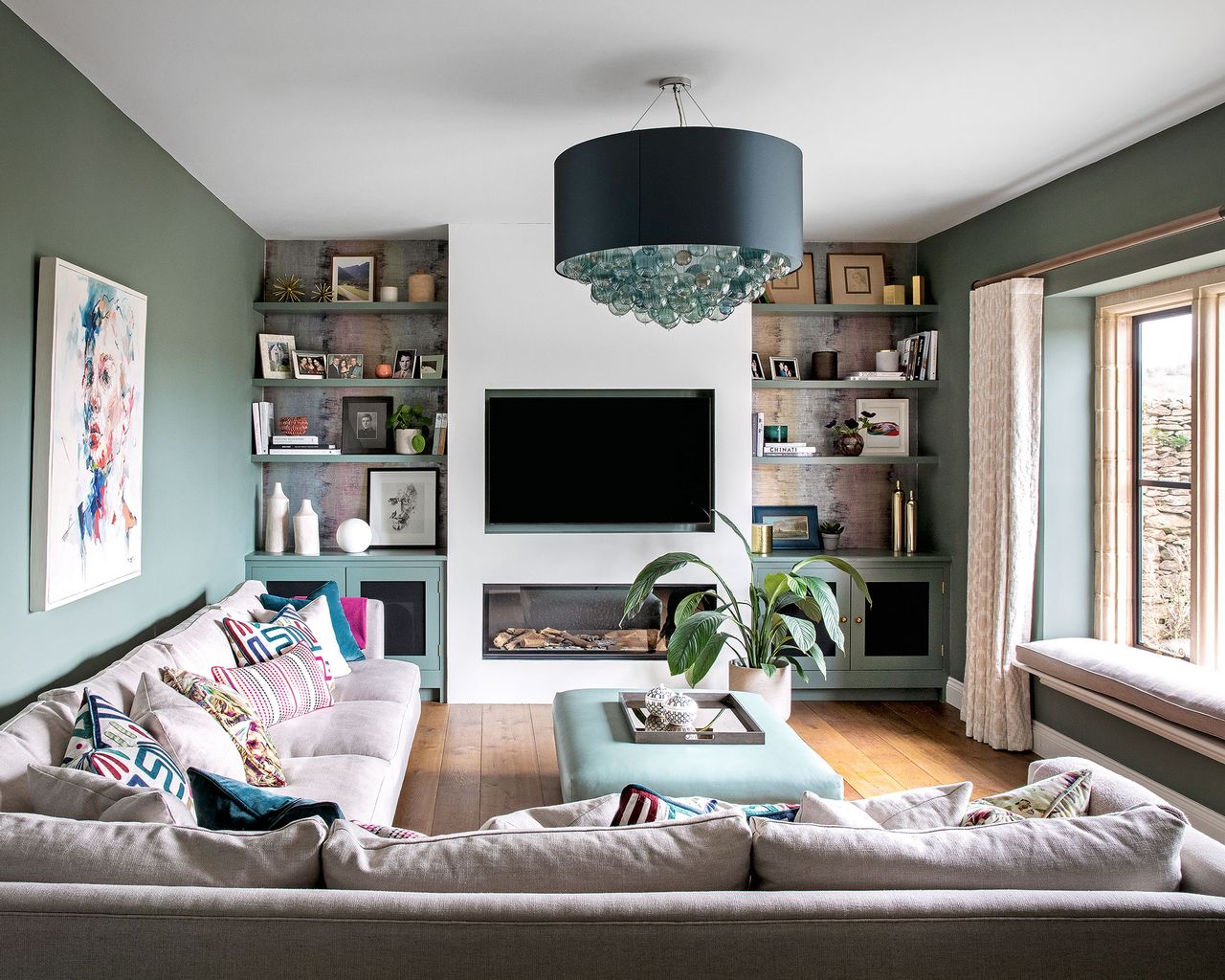 "People often assume they should buy small furniture for small family rooms, but it actually makes a room feel smaller," says Sheena Murphy, partner at Nune. "Don't be afraid to fill the space – get a rug that fits completely under all your furniture and don't buy a love seat when you can actually fit a three seater sofa in the living room. Buying larger furniture not only looks better, but also makes your experience in this convivial space that much more comfortable: win-win!'
9. Create a focal point for family life with an open space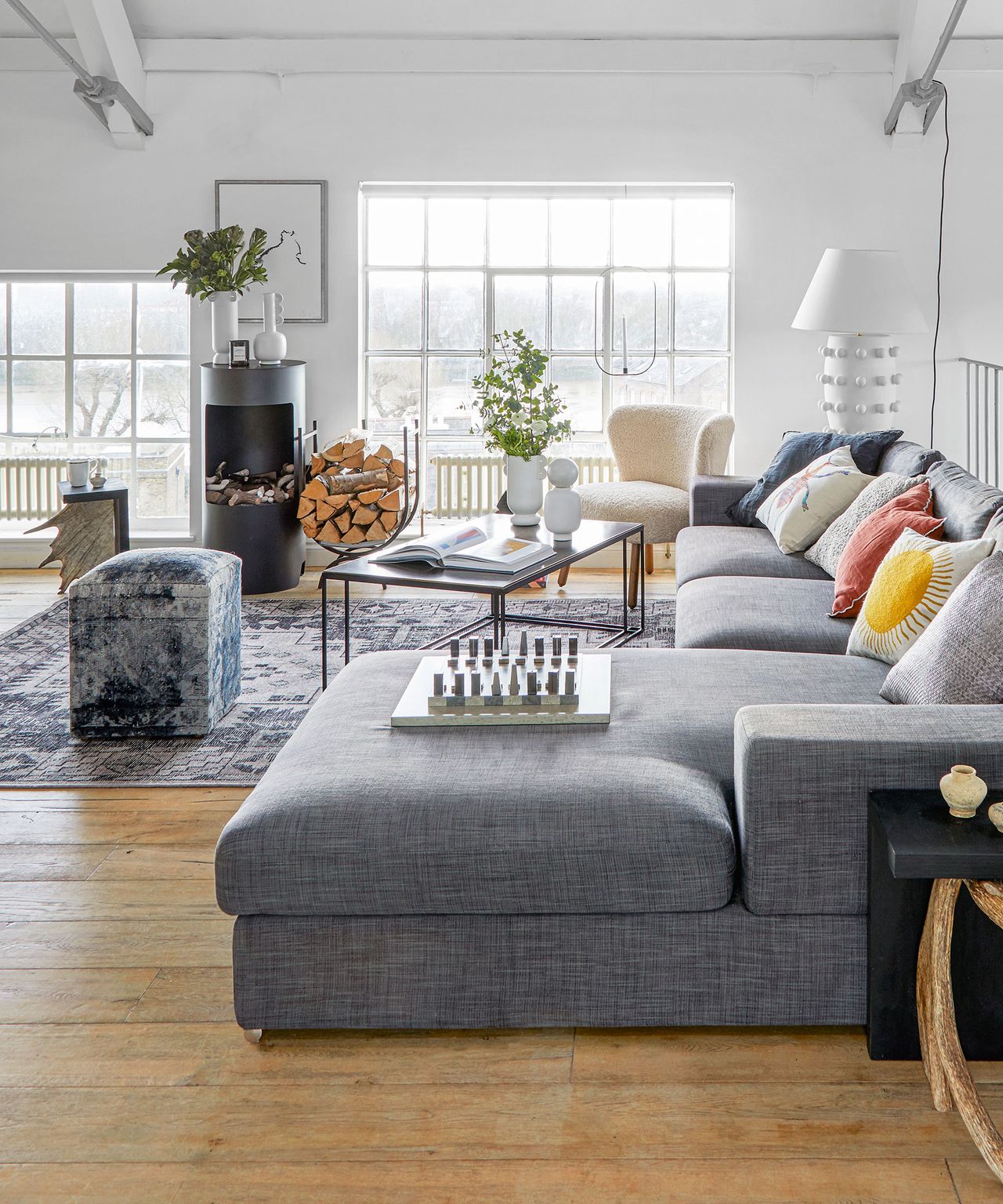 There's a good reason why open living room ideas are still so popular. A modern, open concept family room that extends beyond the kitchen separates the formal living area, home office and reception space in favor of one large, multifunctional space that focuses on entertaining.
If you're a family that likes to get together – together or with friends – living room ideas like these will suit your lifestyle. "The main motivation for creating an open concept family space is to be more social. Parents can prepare meals while interacting with their children, perhaps helping them with their homework and monitoring television or internet usage," says Robert Burnett of Holloways of Ludlow.
Additionally, heating and lighting one room instead of several can also help lower your energy bills during the colder months.
10. Decide on child-friendly furnishings and upholstery
Kid and pet friendly fabrics and finishes are a must for any family room. "We don't believe aesthetics need to be sacrificed for functionality," says Clara Ewart, Head of Design at Kitesgrove. "Customers are understandably often concerned about the use of expensive materials or finishes in spaces occupied by young children, but there are many fabulous products that are easy to clean and maintain."
When designing a child-proof family room, also look for furniture with rounded edges rather than straight edges. "Curves are right on trend for 2022, softening interior lines to create a much more inviting space suitable for the whole household," says Graeme Smith, conceptual designer at Metris.
What do you put in a family room?
When it comes to decorating a family room, a television is a must-have for most homes, helping adults relax, entertaining the kids, and enabling cozy movie nights.
Optimal living room seating is another family room idea that should be considered at the initial planning stage. "We recommend that you plan seating in groups to ensure conversation flows when you have guests, and consider size and how different pieces fit together," says interior designer Nina Campbell. "Seat heights vary, so balance is key, but make sure everyone sits at the same height."
If you want to get the whole family involved in the decor, consider incorporating a beautifully curated gallery wall. Informal family rooms are a great place to display family photos. Alternatively, you can curate your own feature wall by linking artworks together as a cluster or group. Decide which paintings, prints, or fabrics will anchor the scheme, then take your decorating cues from them.
What is the difference between a living room and a family room?
"Most living rooms are located at the front of the home and are used to entertain guests in a formal living room setting," explains interior designer Darla Bankston May. "Valuable possessions and family heirlooms are incorporated into the design of the space. The family room is a casual space at the back of the house. This space is multifunctional and offers space for relaxation, leisure activities and socializing with family and friends.'
"I think most people understand the family room as a relaxed place where family and close friends come together, play games and watch TV," adds Eyles. "The living room used to be just a formal place for parties, more mature and much more rigid – these descriptions are much more fluid today."
"Some homes have a game room or a media room, and some have done away with the distinction between family room and living room altogether. We see a lot of people who just want a multifunctional space suitable for an elegant cocktail party or family game night."