Living room niche ideas make the most of these beautiful architectural features in both practical and aesthetic terms.
Niches are often found next to the chimney, but they can also be located elsewhere in the room and, despite different dimensions, all offer the same design options. Even if they are not an original part of the room – they can add character to square and rectangular modern rooms.
We've compiled living room ideas that showcase the style and storage potential of alcoves, along with expert advice.
Ideas for living room niches
The elegance of alcoves, while appealing in their own right, can be enhanced with clever decorating strategies. They now offer enormous potential as part of small living room ideas, as well as in larger spaces for storage and display – and even as separate zones. Get inspired by these living room niche ideas.
1. Maximize storage space and style with multiple alcoves
Think big with living room niche ideas. "Alcoves are a practical and characterful way to add extra storage to a living room without taking up valuable floor space," says Katie Lion, senior interior designer at Kitesgrove.
"Incorporating built-in shelving into a living room adds depth to the space and a key feature to introduce contrasting living room color or finish ideas into the space. This creates distinctive niches to display books, artwork and plants that can evolve over time."
2. Make a couch in a large alcove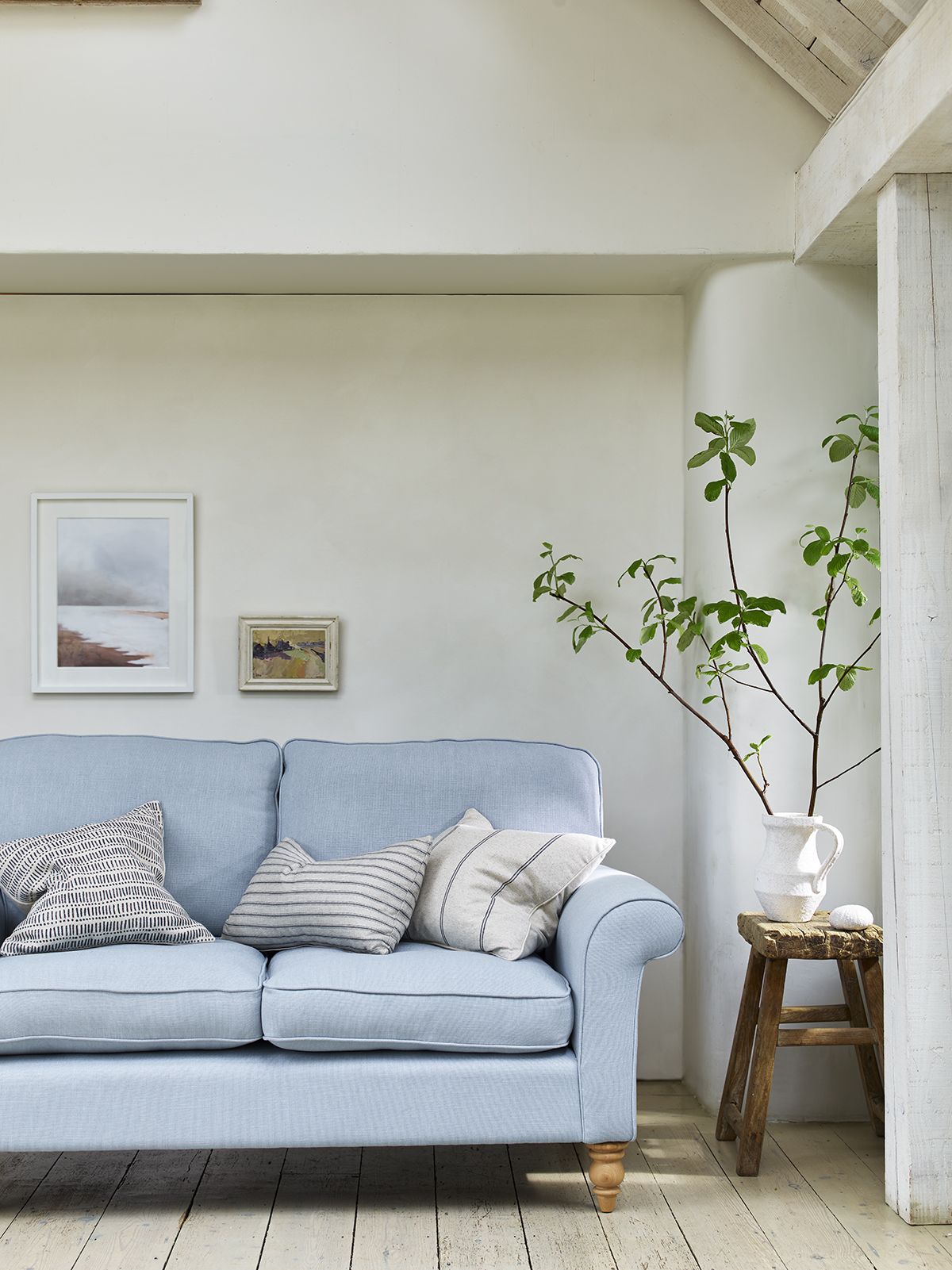 A large alcove can be a valuable element in the design of a living room. "The soft curves of alcoves can help frame a space and make it more inviting," says Paul Deckland, product manager at The Cotswold Company.
"A welcome step away from traditional doors, they offer a grander and more dramatic structural alternative for those seeking open-plan living, while still giving a subtle nod to different zones."
3. Go for an elegant, bespoke finish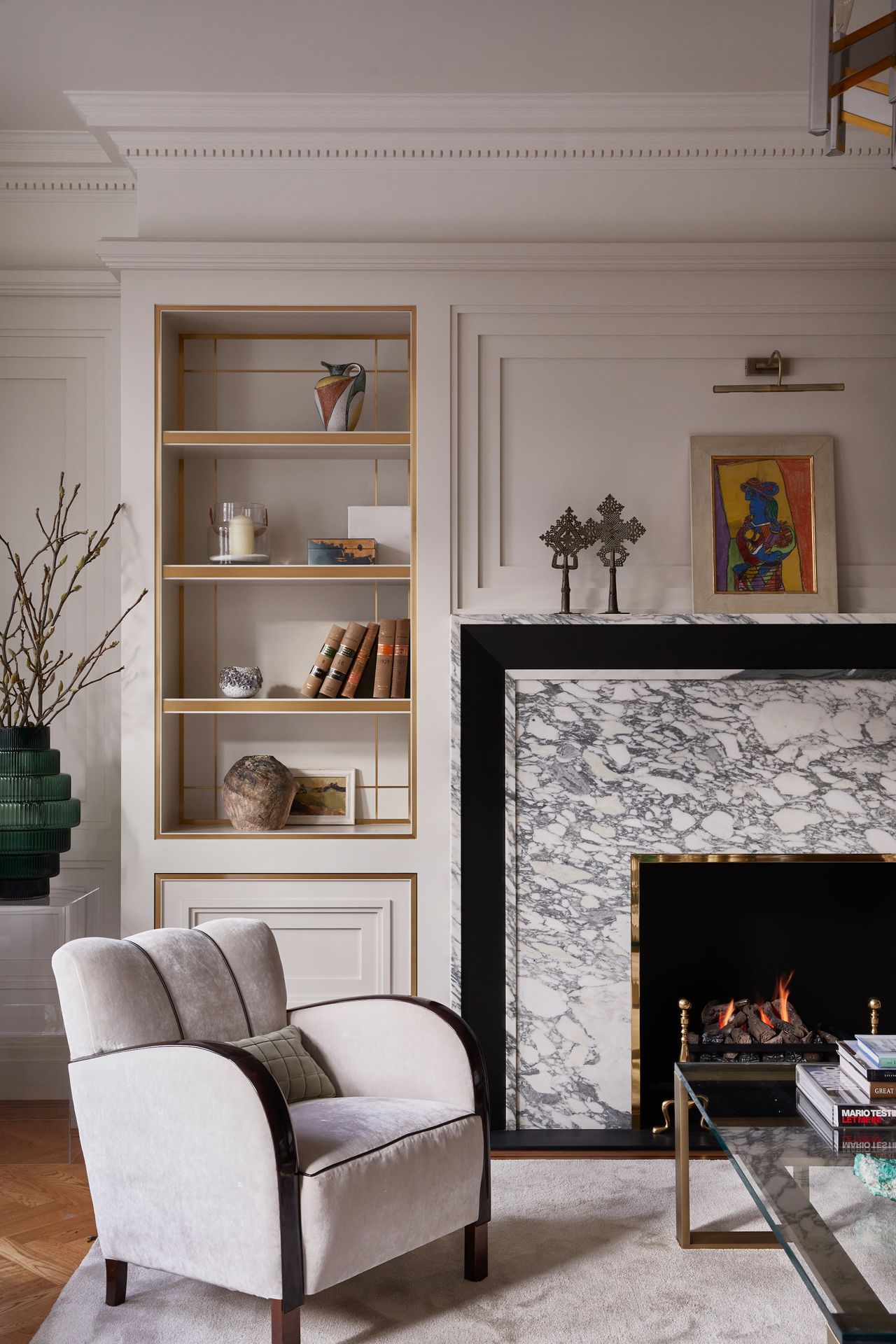 "Alcoves flanking living room fireplaces are almost always a good idea, not least because they make the most of an often awkward, redundant space," says Natascha Dartnall, managing director of ND Studios.
"Finding freestanding furniture for those corners can be a minefield. However, by choosing custom joinery for these spaces, you can ensure they fit perfectly."
4. Draw attention to curvaceous niches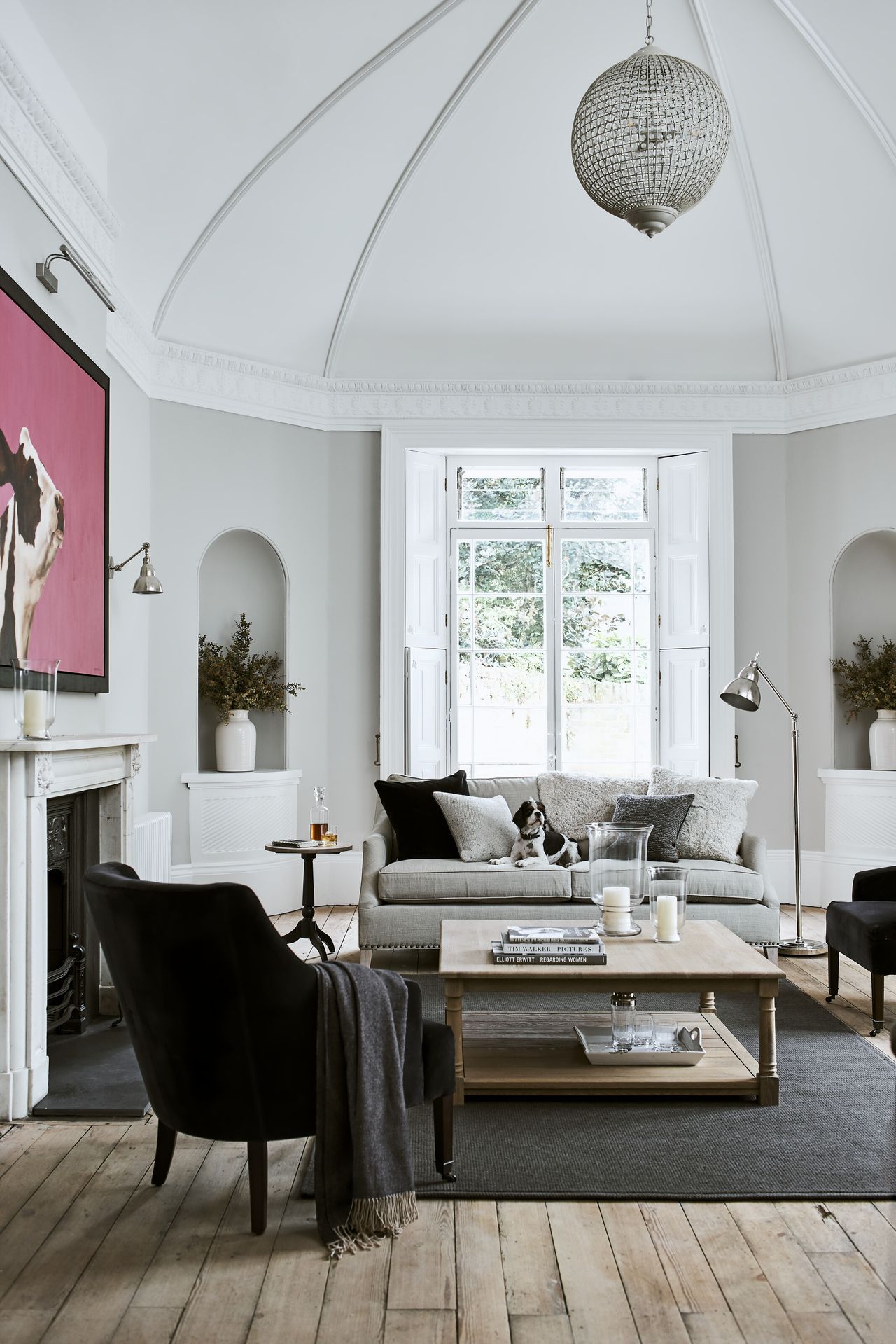 Smaller alcoves can still make a big impact as living room wall ideas. "The curved top of these living room niches perfectly complements the shape of the ceiling in this large room," says Andrea Childs, Editor, Country Houses & Interiors.
"When designing a space, consider the existing architectural details as you can enhance the feel by mimicking them in other areas. These niches are perfect for vases with lush foliage that draws attention to their beautiful shape."
5. Paint niche shelves the same color as the walls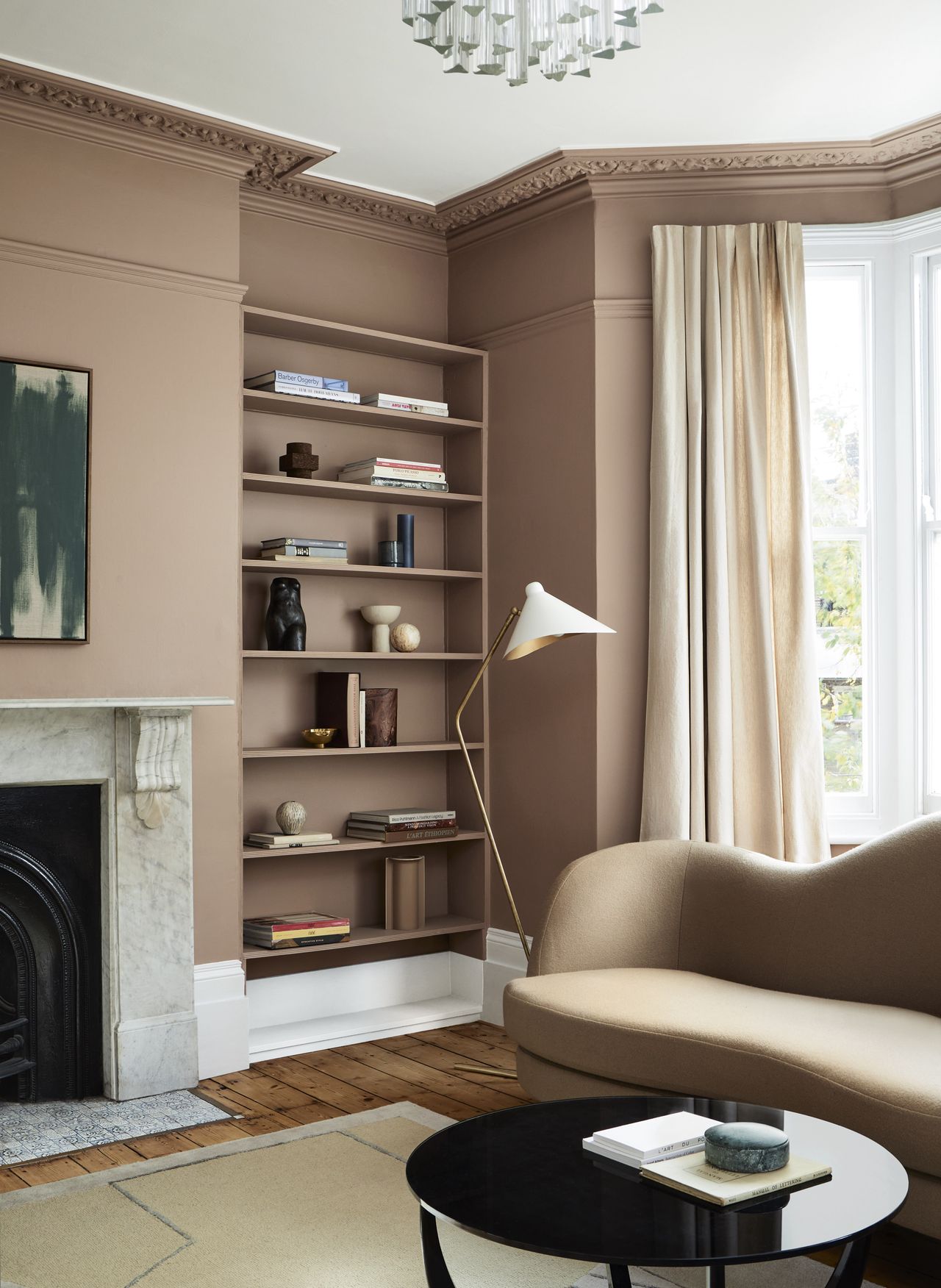 Are you creating bookshelves in an alcove as part of living room layout ideas? "If you're adding a bookshelf to an alcove, paint the shelves the same color as the walls," suggests Jennifer Ebert, digital editor. Houses & Gardens.
"It blends into the decor and creates a more modern look. Let the pieces you place on them add the color and texture instead, and keep your displays simple so you can see the wall color behind them.'
6. New construction without niches? create your own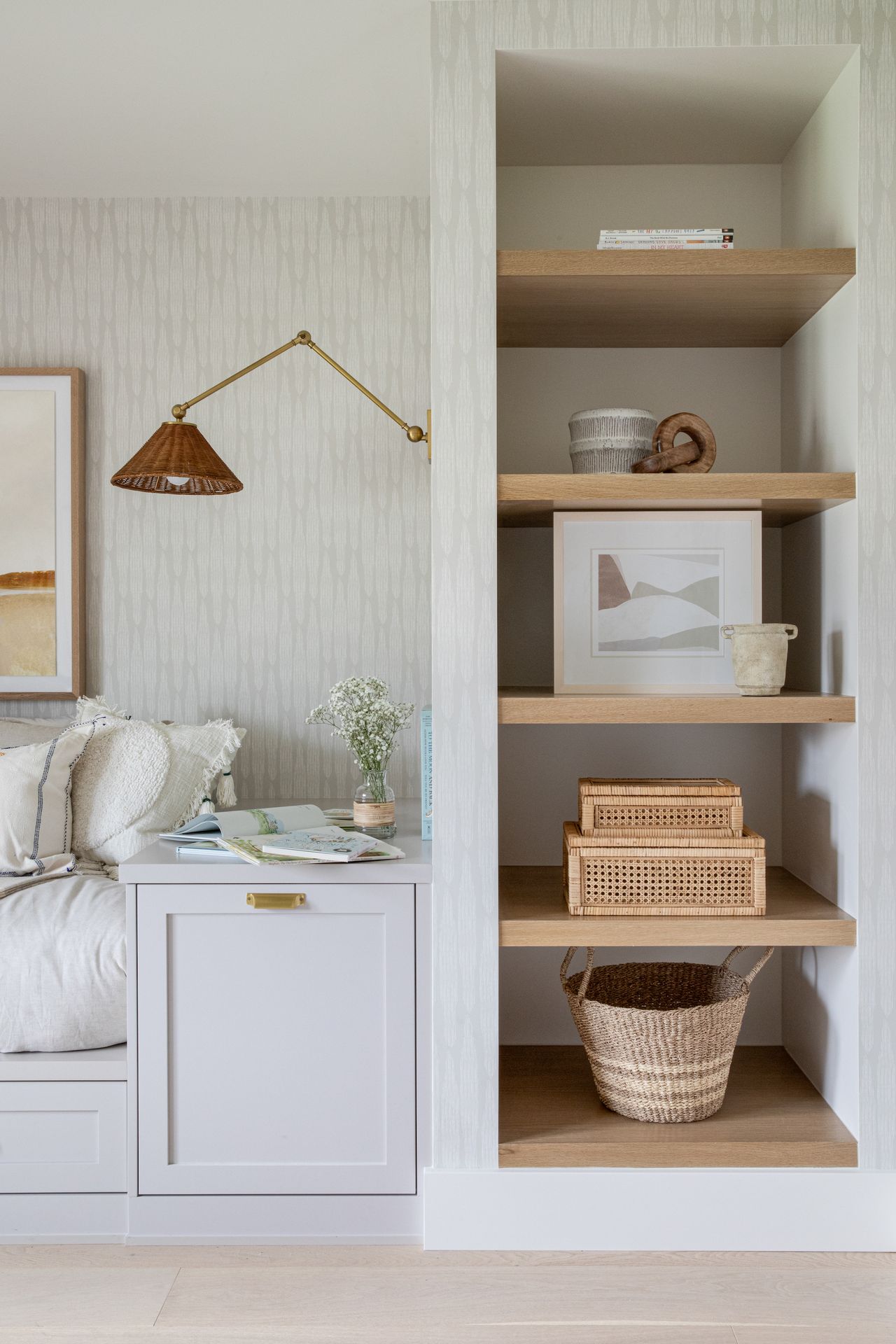 Consider living room alcove ideas for rooms without. "It would be very rare that an older building would not have at least several alcoves, but a newer home may not have any," says Andrea Childs, editor, Country Houses & Interiors.
The solution? "Create your own – with the help of a carpenter," she says. 'This design creates both a feature and additional storage space in the living room.'
7. Add a home office in a niche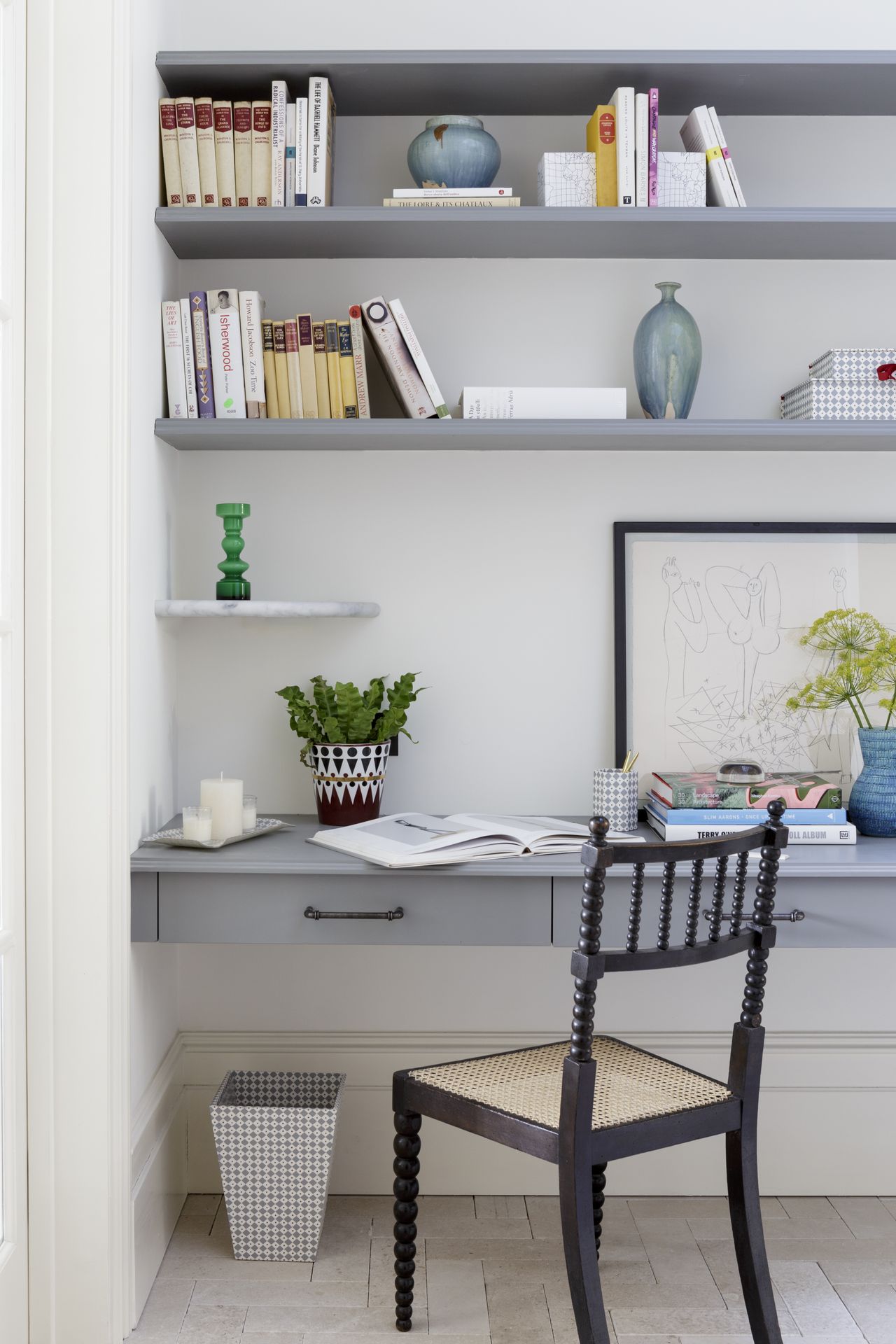 Consider installing a desk in an alcove as one of your living room corner ideas. "Regardless of the size of a living room alcove, it has the potential to create a mini office space," says Melanie Griffiths, Editor, period life.
"As more of us work from home, these niches have become a lifesaver. Small and intimate, they're a fabulous option for an office. Hang a few shelves over it and you're good to go.'
8. Mix in freestanding pieces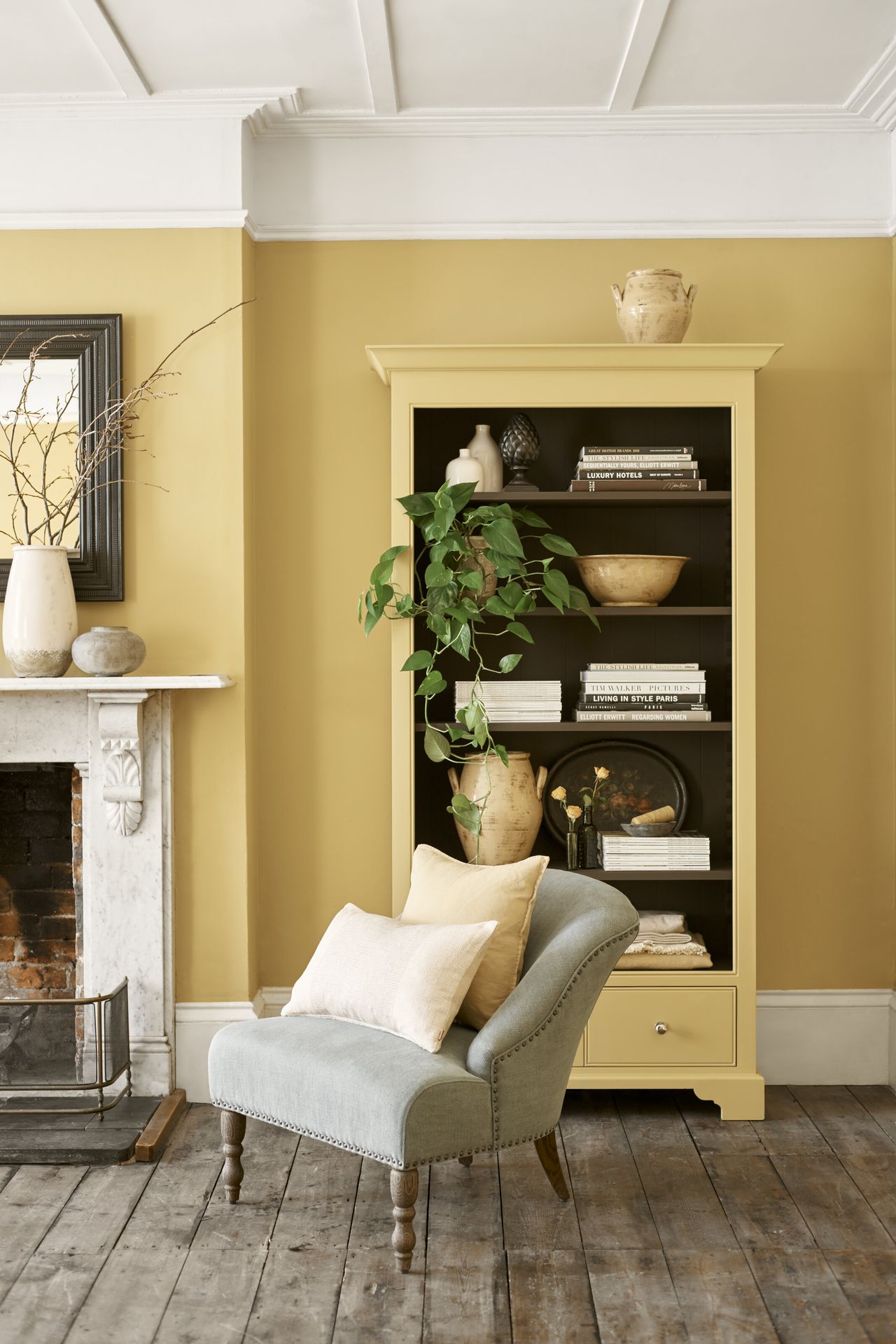 Often, living room alcove ideas involve custom-made furniture, but you can use freestanding pieces instead. If so, how do you make the furniture part of the alcove?
"Paint it the same color as the wall," advises Melanie Griffiths. However, remember that the interior of the piece does not have to be the same shade. "Here, a chocolate brown interior adds depth and helps highlight the books and ornaments on display—and the hue is a great choice as a cozy living room idea," she says.
9. Make a feature of a niche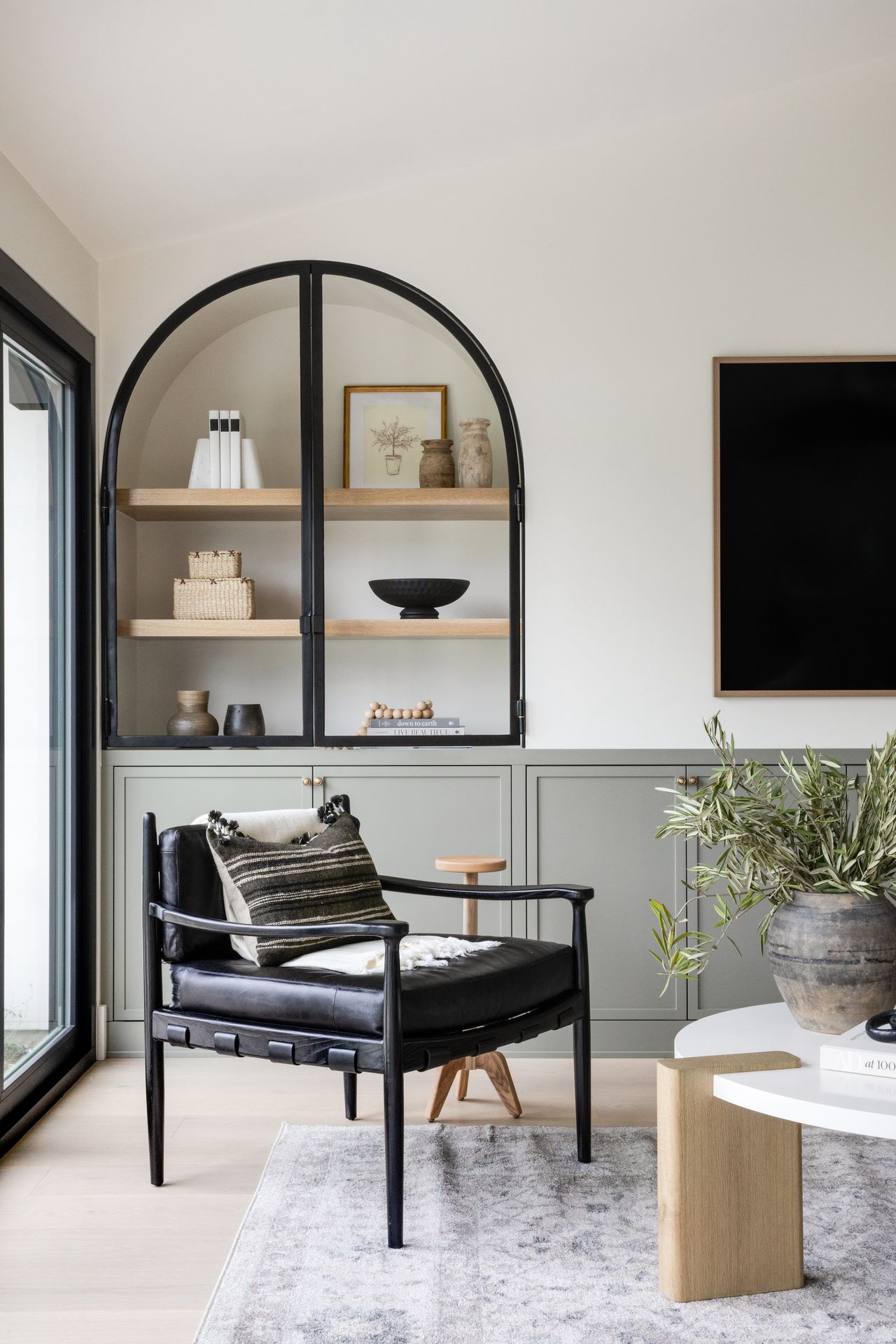 "We love this living room alcove idea from interior designer Lindye Galloway with a curved top, deep shelves and of course the trendy industrial style doors," says Lucy Searle, Global Editor in Chief of Houses & Gardens. "This clever touch turns it into a display feature, with the black accent running through the rest of the scheme."
10. Mark a niche with a mirror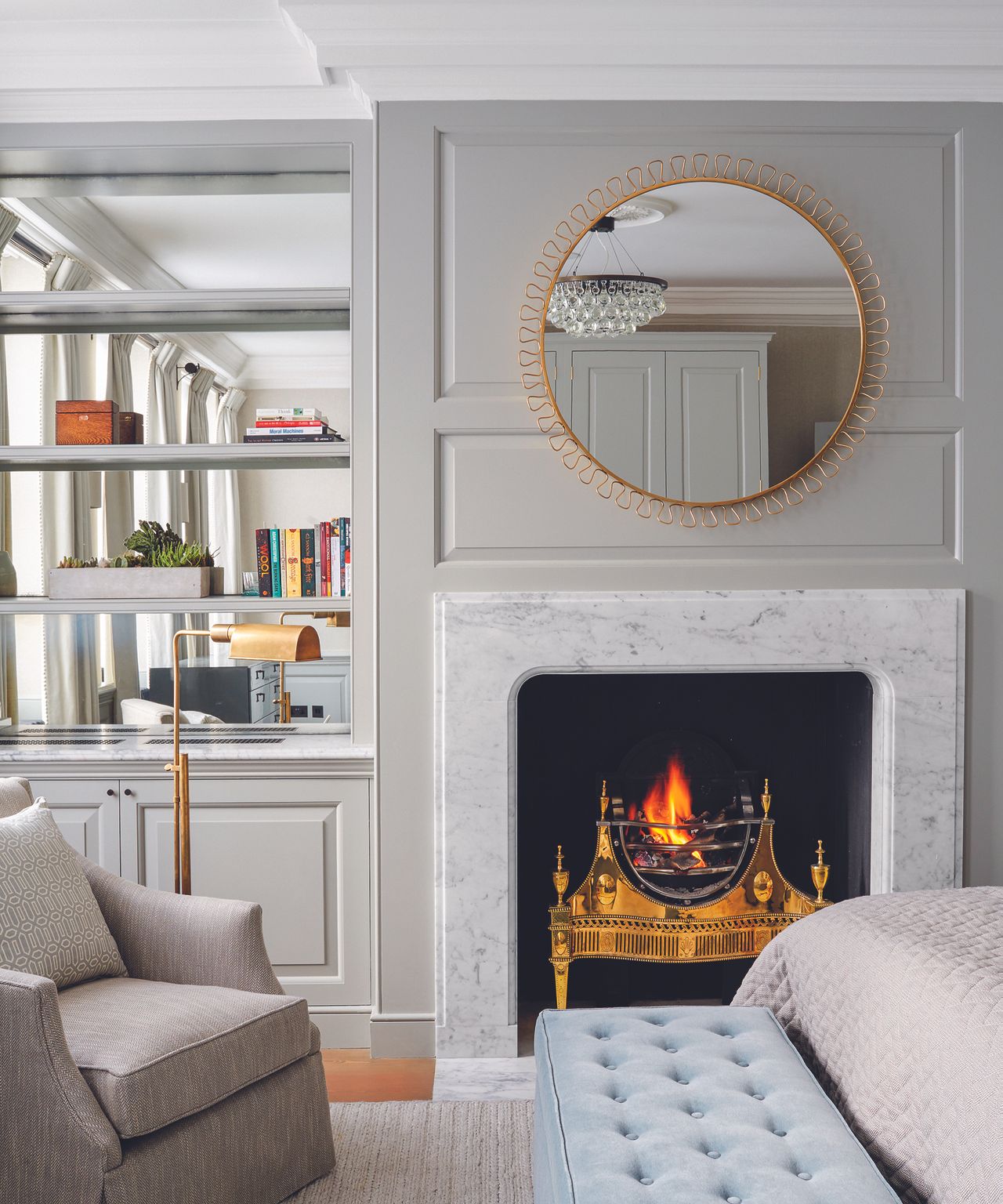 Living room mirror ideas can include niches as well as above the fireplace and other places.
"In a smaller living room, you can make the most of an alcove by utilizing the storage space with shelves and a closet underneath," says Jennifer Ebert. "Also think about putting mirrored glass behind open shelves. This reflects the light in the room, creates the illusion of space and makes the alcove even more attractive."
What can I do with the alcoves in my living room?
There are quite a number of things you can do with alcoves in a living room. They provide storage either behind closed doors with a custom-made cabinet or on open shelves, as well as a place to display decorative accessories or houseplants.
They can provide a niche for furniture like an armchair – or even a couch if the alcove is large. Or use an alcove to make room for a home office with a desk and shelves, or as an alcove for a chic bar cart.
Should a living room niche be painted lighter or darker?
Depending on the desired effect, an alcove can be painted lighter or darker. Painting a niche in a lighter shade visually reduces its depth and is a more classic approach. Paint it darker and it will recede, making for a more dramatic feature.