The maximalist interior trend is about embracing excess. Think large amounts of colour, lavish patterns and lots of textural elements. While "more could be more", the current trend toward maximalism isn't chaos. Imagine your space as a carefully curated Aladdin's cave filled with treasures, with each item on display more intriguing than the last.
We asked the experts to weigh in on the recent revival of maximalist decor by sharing their favorite interior design tips and advice.
Maximalist furnishing trend
The key to this interior trend is decorating with vibrant tones, luxe pieces and lavish patterns. Invest in lavish looks that wouldn't look out of place in the grandest of palaces.
1. Add a maximalist decor to your living room
Traditionally, to get the most out of a modest space, the rule of thumb has been understated decor. However, we see interior designers jettisoning the rule book and creating cheerful maximalist designs in compact spaces.
"People often think smaller spaces call for simpler design, but I disagree," says designer Sophie Ashby. "Your living room ideas should feel like a cocoon that gives you a sense of who you are, and smaller spaces are often better at creating that heightened sense of character."
In this small living room, the carefully considered color combination really sings with joy. "Pink and green is one of my favorite color combinations for rooms – they go really well together and it's a great way to bring a maximalist aesthetic to a room," says Lucy Barlow, founder of Barlow & Barlow.
2. Use color to enhance your space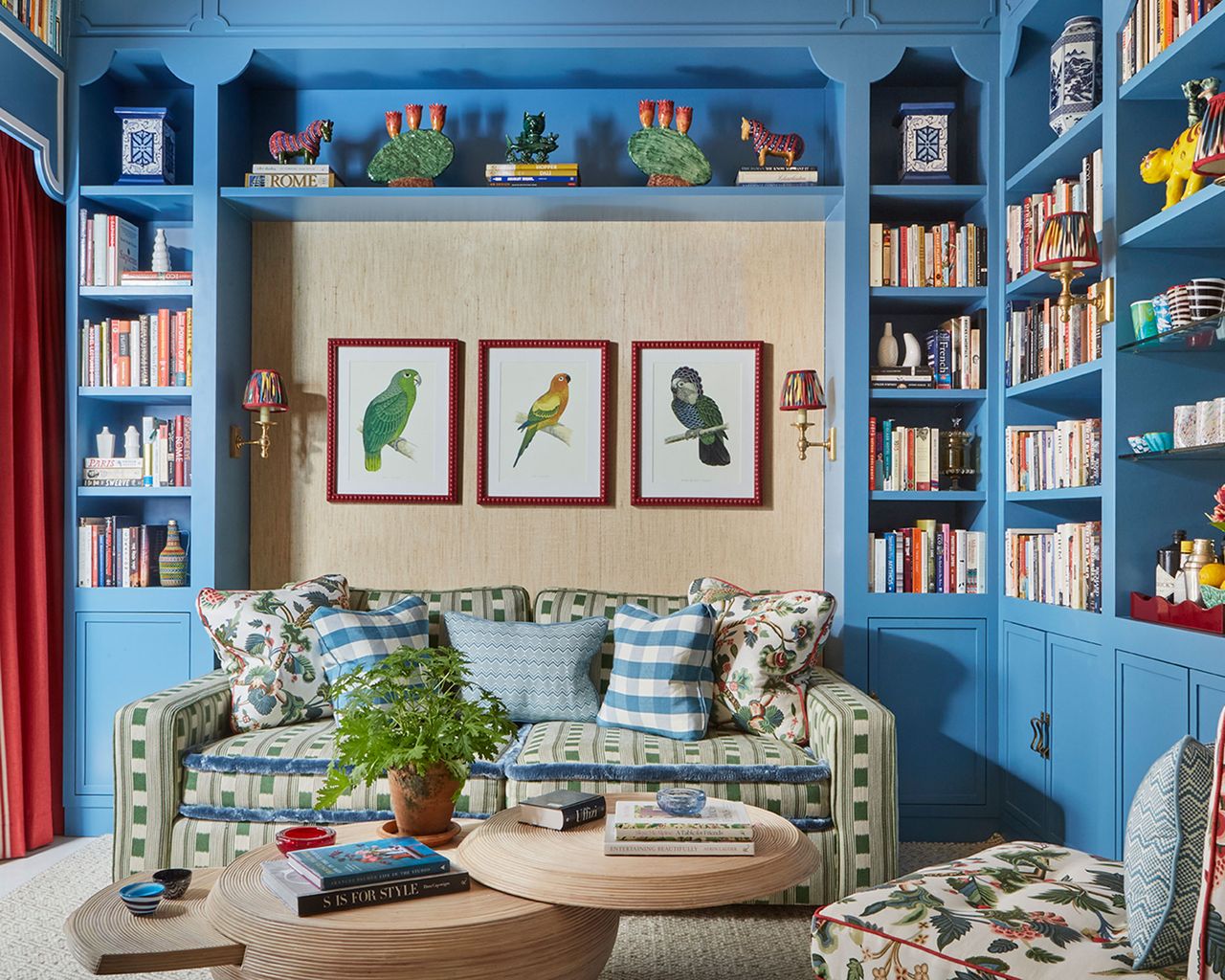 The right color trends are crucial to our mood and how likely we are to feel connected to our home. If you are unsure, start by looking at your wardrobe as we are usually better at expressing ourselves with fashion choices than our home. Is it a riot of colors and patterns? Then you are probably something of a maximalist.
"When in doubt, be brave," advises Tiffany Duggan, founder and director of Studio Duggan. "Clients rarely regret a strong color choice, but I'm always asked how to bring personality to rather dull, characterless spaces," she says.
"Focus on the space it's being used for, its size and height. To create atmosphere, opt for more intense contrasting tones, and for a quieter space, paint baseboards, walls and windows in the same shade. This technique also creates the illusion of a larger space when used in rooms with low ceilings. Finally, consider color ideas alongside fabrics and at the same time with adjoining spaces to ensure a sense of togetherness.'
3. Harness the power of pattern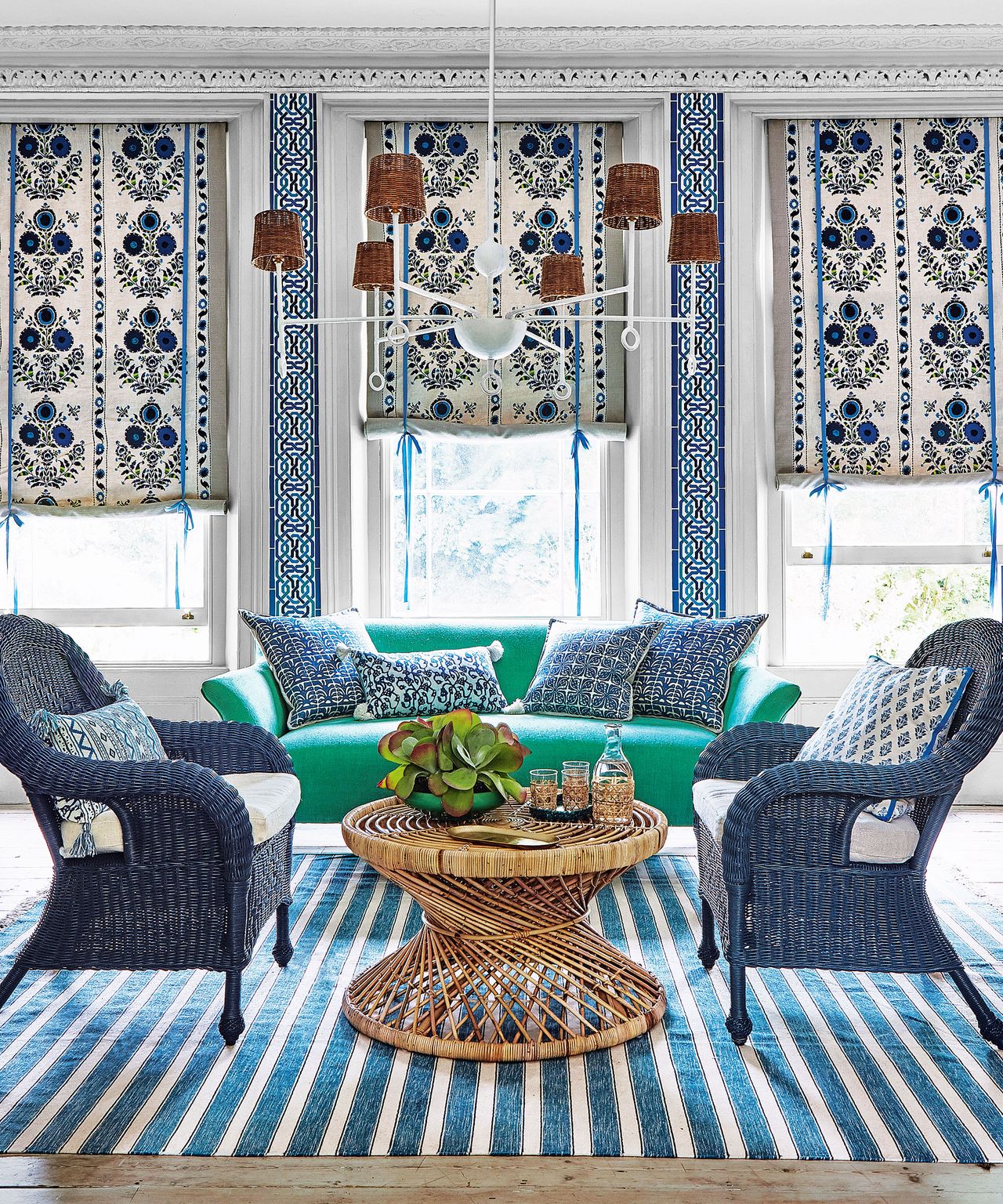 "I've always been a maximalist, a lover of ornamentation," says renowned designer Matthew Williamson. "I want to create things that make others happy. I've never been comfortable with minimalism or flat colors. When I start designing a room, I think about how I can bring joy to an empty space."
"To achieve a more accomplished maximalist look, add more than one pattern to a room. Flowers go well with stripes; Using a floral sofa – or a blind – with a striped rug is a deliberate conflict and works particularly well when you combine a figurative floral pattern with a graphic contrast.'
4. Mix the old with the new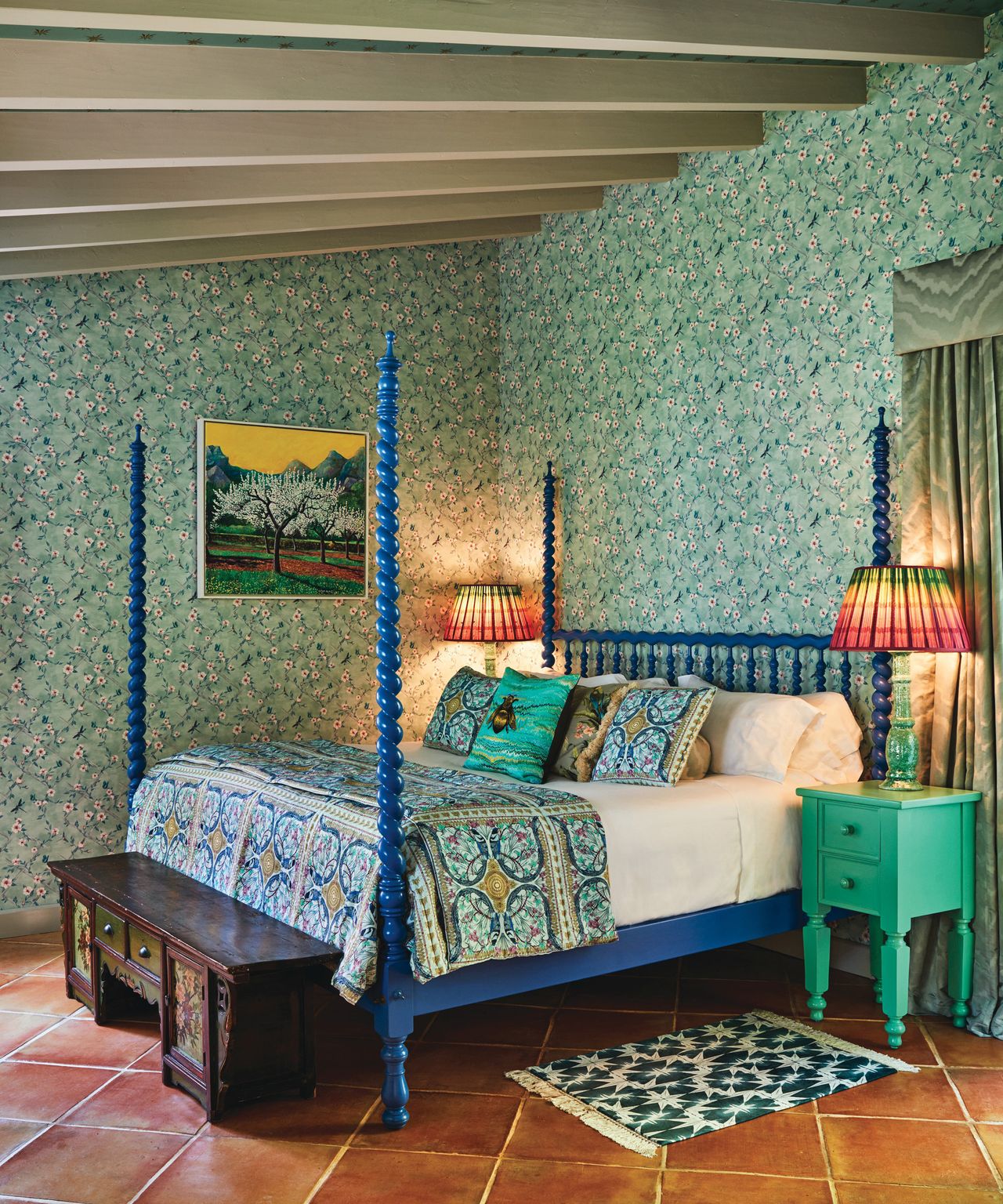 We recognize that contemporary chintz is one of those classic staples that's undergoing a thorough modern makeover. However, Matthew Williamson suggests that we don't need to fill our interiors with modern furniture – but combine new features with timeless pieces to create a uniquely maximalist environment.
"I love all the classic patterns – florals, ikat, stripes and animal prints – but I bring unexpected colors for a modern look," says Williamson. "You can use Delftware or old chintz, but combine it with colors and patterns that catch the eye, so that the old mixes with the new."
5. Curate an enveloping bedroom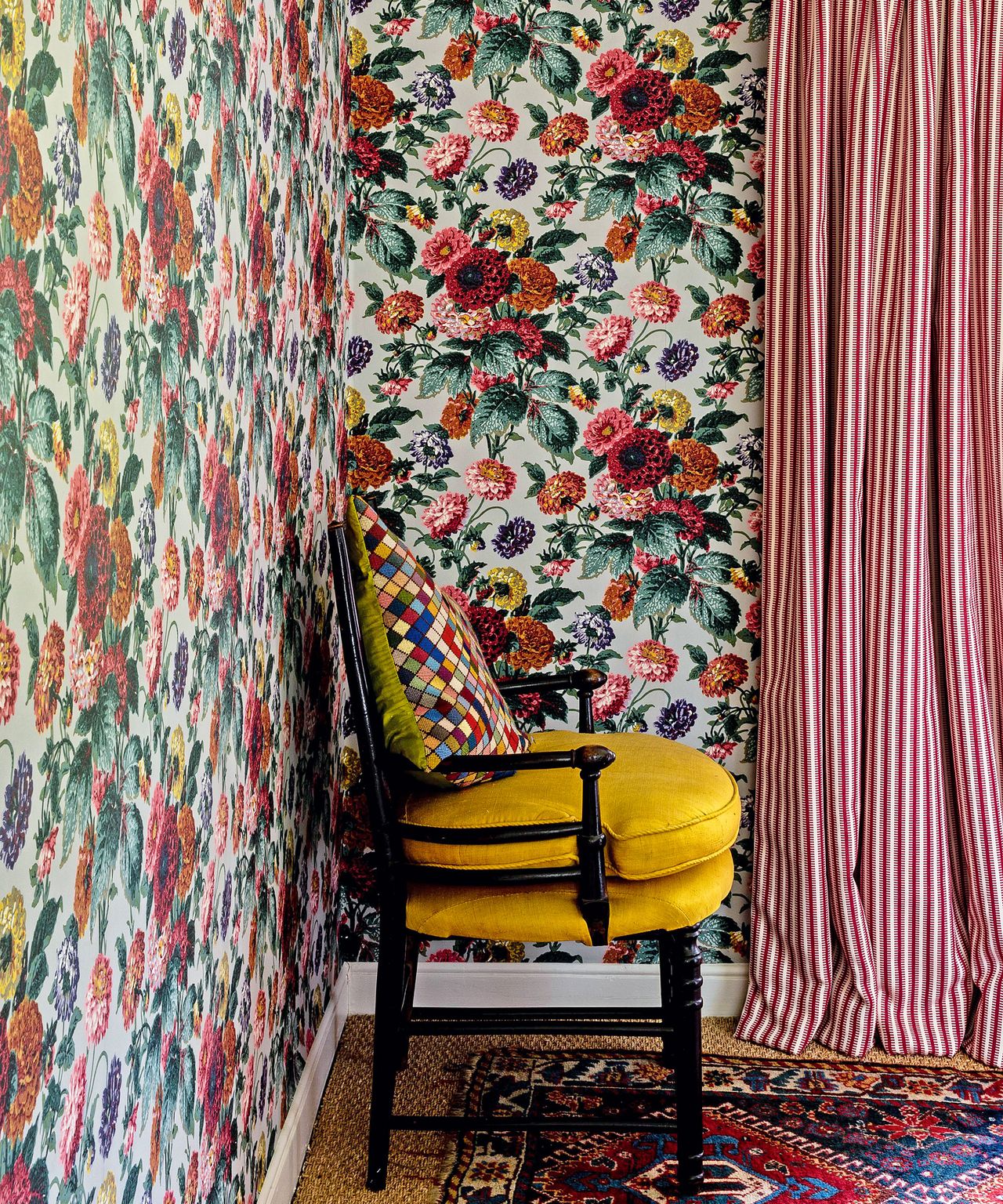 "Upgrading a small bedroom with maximalist patterns is the way to create an enveloping bedroom," says interior designer Flora Soames. "It captures that jewel-like sense of coziness and comfort."
Dahlias are enjoying a wild resurgence in popularity, so Flora Soames' wallpaper was a bold, on-trend choice here. "It sets the tone for the layering of antiques and fabrics, from Soane's Jajim striped curtains to an antique pillow on the chair," she says.
6. Make a statement in an entryway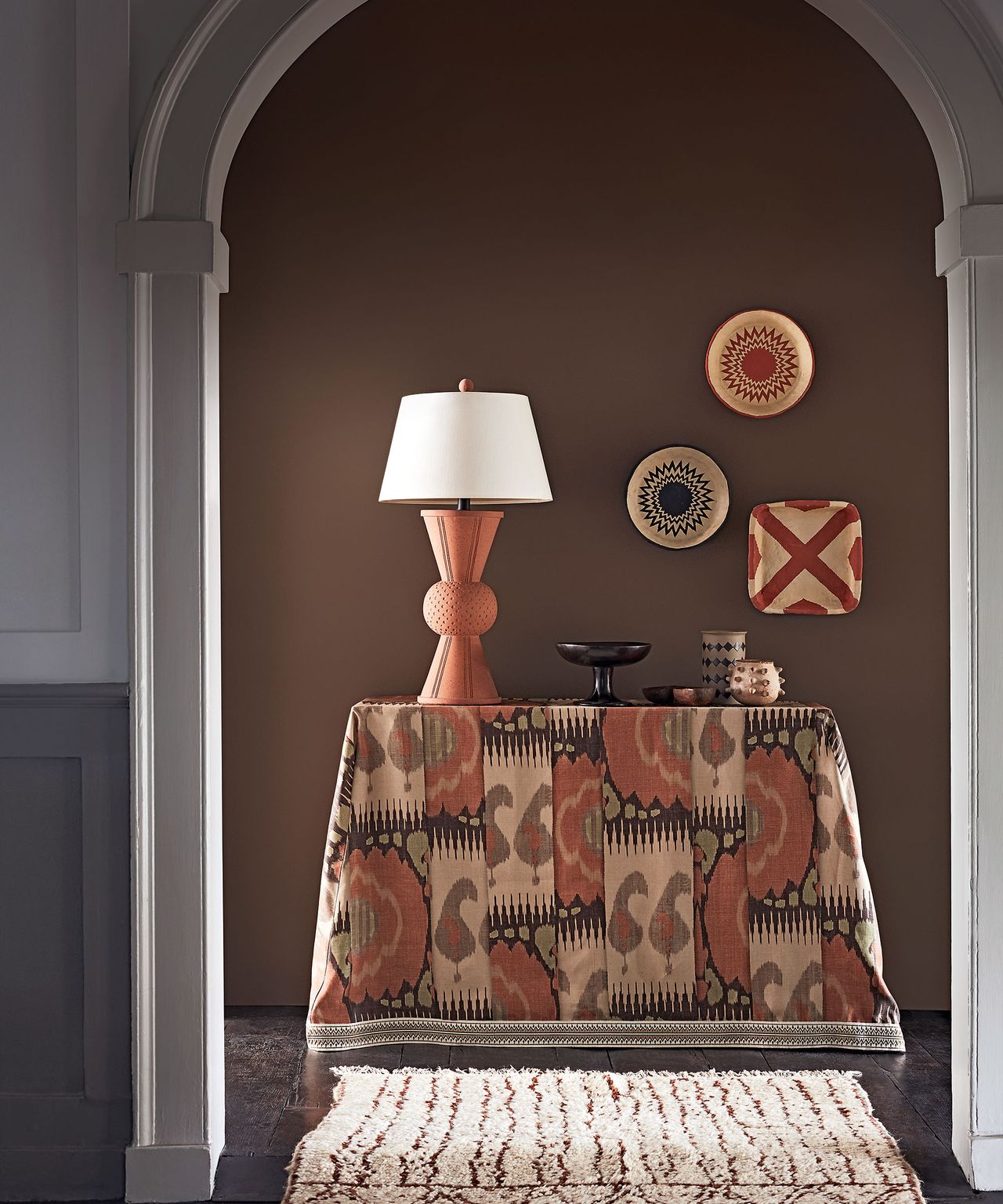 "Entrance ideas should make a statement about the home and the owners while also being a welcoming place," says Mike Fisher, creative director and founder of Studio Indigo.
"Small entry ideas can be treated great – 'be bold' is my advice. Painting the room a light color will not make it feel bigger. Use bold colors to make a statement and add personality. Big details can open up space."
7. Don't give up patterns on window treatments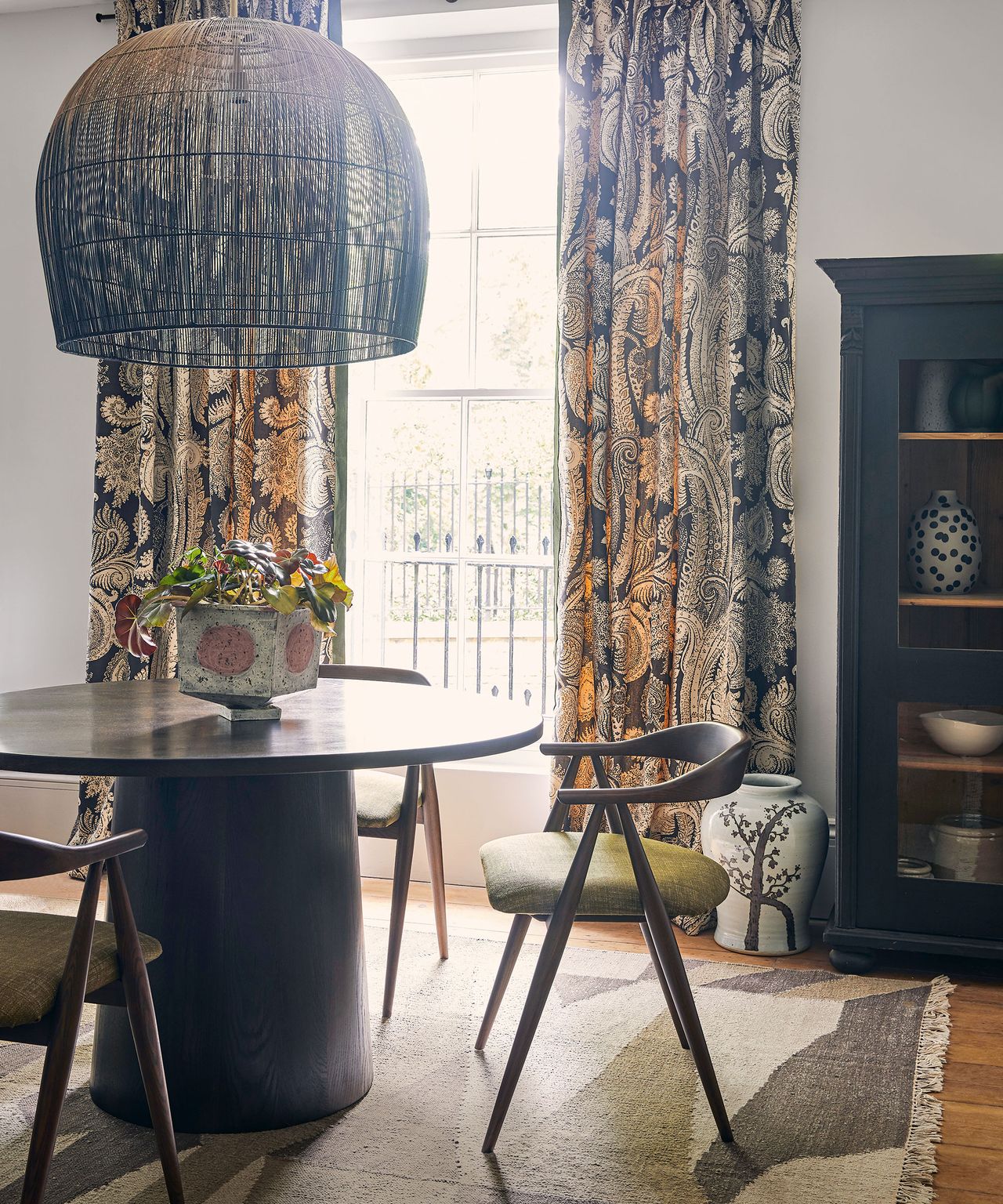 "There are a number of practical and aesthetic considerations when choosing maximalist drapery fabrics for your window treatment ideas," says Emily Mold, design director of Romo and Black Edition. "Think about how much statement you want to make with a strong color, pattern or contrasting texture. A bold, large scale design can create a striking focal point and works best when used for large windows where the repeat is fully appreciated."
"If you have smaller windows, opt for a small-scale pattern for a more sophisticated look. Color is also important; Rich plum or scarlet tones create an intimate space, and rich ocher or burnt orange tones can evoke a sense of warmth.'
8. Decorate with dark flowers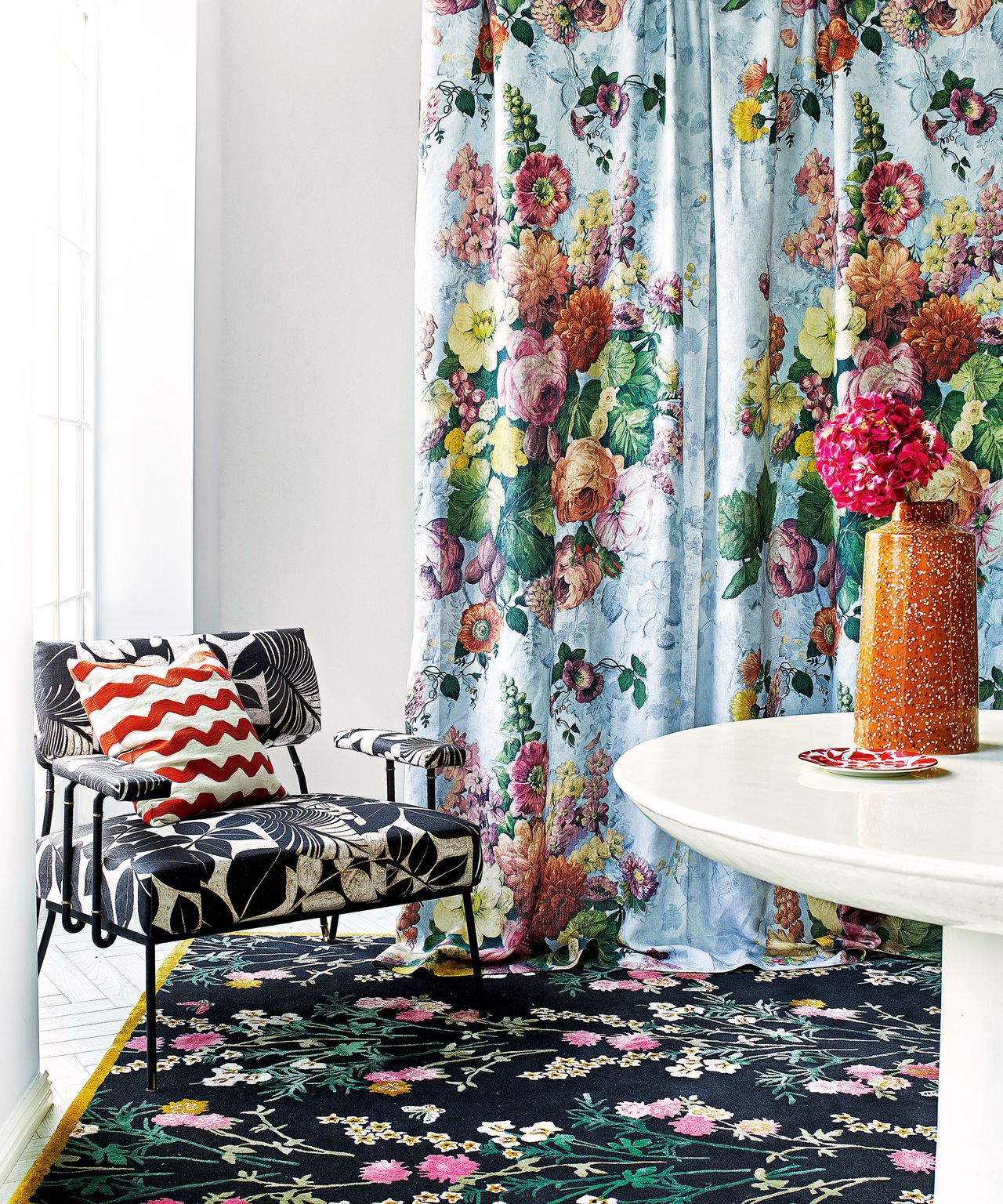 Use floral patterns on all walls and floors to blur the boundaries of space and create the illusion of infinite space," advises Paula Taylor, Color and Trend Specialist at Graham & Brown.
Build your confidence by looking for a design that uses bright shades of white and pink to contrast with the dark background. "The presence of softer tones within the pattern helps balance the moody appeal," explains Poppy Godley-Miller, Marketing and Design Manager at Galerie Wallcoverings. "It also allows you to bring other aspects of white and neutral furniture pieces into the space."
Cultivate a cohesive look by taking a few colors from wallpaper and applying them to furniture and accessories. "Don't forget to add more masculine, quirky pieces to your design, as this balances out the florals and looks way cooler and less one-dimensional," suggests designer Abigail Ahern. Introducing statement materials like suede, cashmere, wool, knitwear and silk is also a good idea. "Dark prints tend not to move, so you have to punch through the texture," adds Ahern
Do you want to be extra brave? Then channel the maximalist trend by juxtaposing floral room ideas with a contrasting print (think stripes or even an animal print). "The best way to implement this decorative choice is with one print on the walls and another in your textiles," suggests Joa Studholme, color curator at Farrow & Ball. Go live big.
9. Maximize with decorative lighting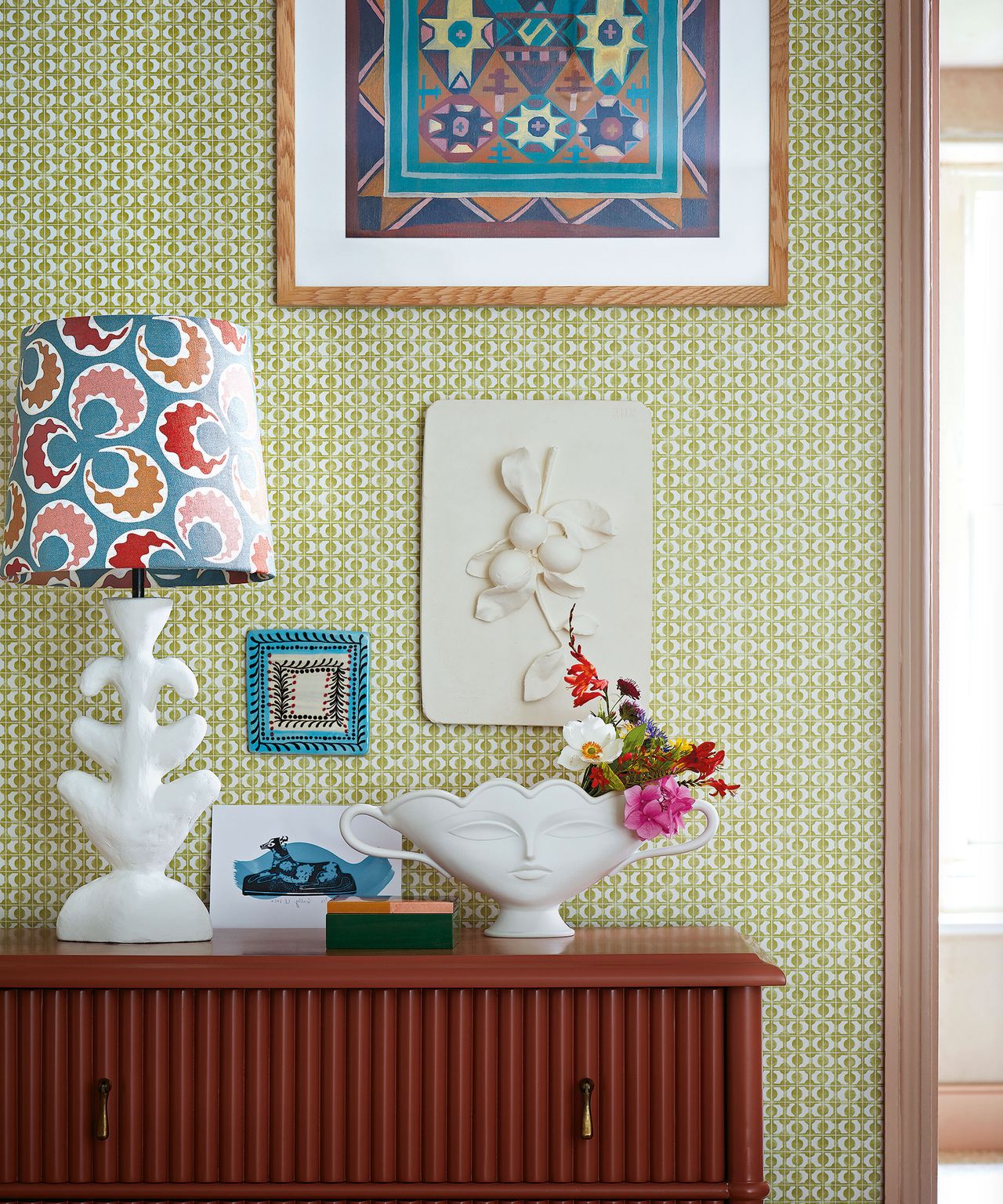 "I like to think of decorative lighting as an art," says Mark Holloway, owner of Holloways of Ludlow. LED technology has had a huge impact on lighting design in recent years, which means more potential for unusual shapes than ever before – Flos' Soft Architecture series, for example, allows you to incorporate striking lighting into plaster. Don't think you have to go with everything – designer Shalini Misra loves a mix of minimalist and maximalist styles – but match lamp covers, switches and door hardware for a harmonious look.
10. Go big in the smallest space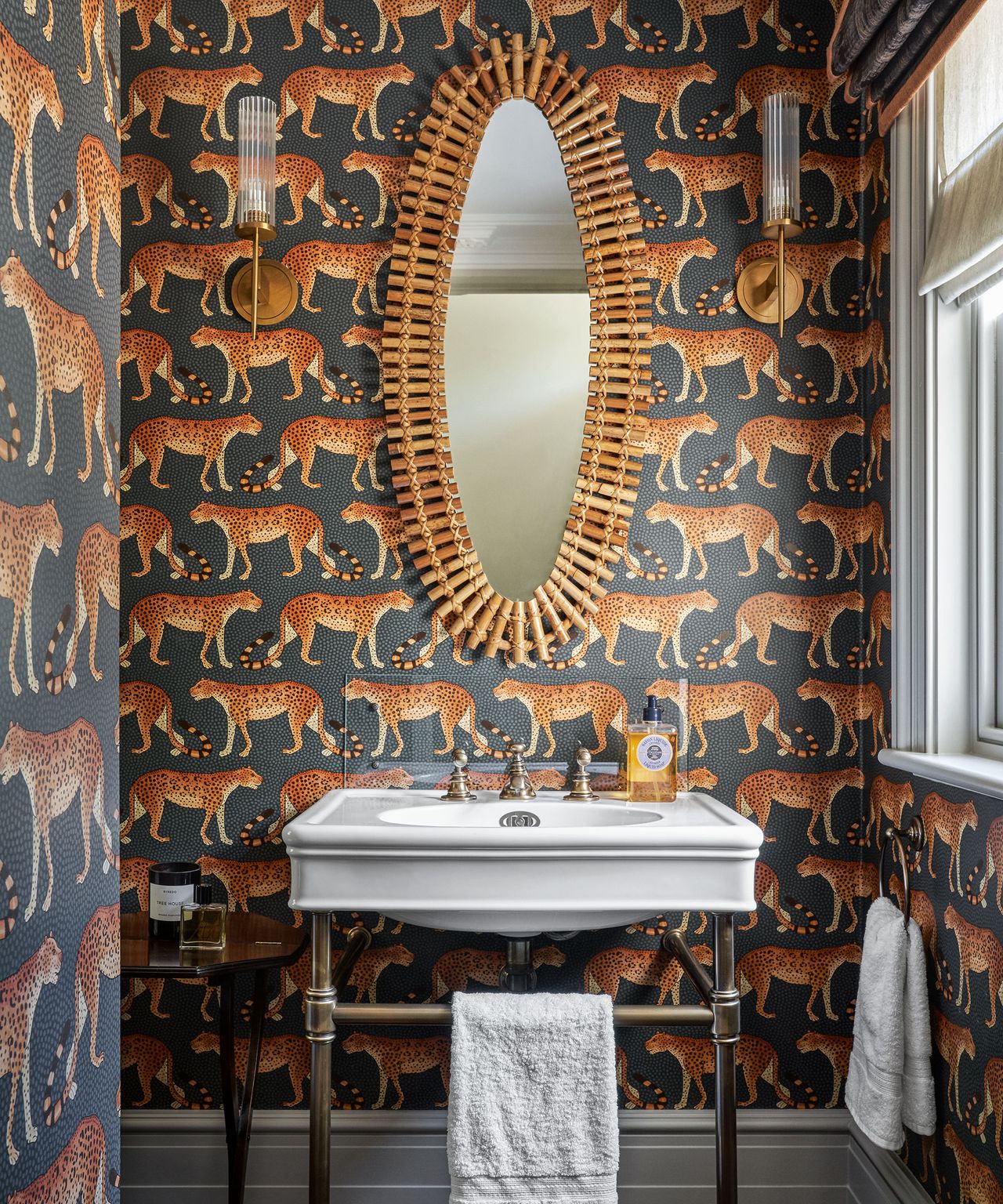 Stunning wallpaper ideas can transform a room from blah to beautiful. Wallpaper is a brilliant way to add interest to your home, helping to differentiate areas by giving them purpose and personality whilst being part of an overall concept.
As you delve into the world of wallpaper, you might start with the smallest room in the house – the powder room or cloakroom. There are no rules here; Be bold and give the mini space a well-deserved design moment! If you're not ready for the maximalist leap, opt for a smaller design to blend into the wallpaper. It adds texture and understated elegance to any space without feeling overwhelming.
"Wallpaper brings personality, energy and whimsy to a room," says Matthew Williamson. "It can act as a focal point or as a backdrop. I prefer to wrap rooms rather than use a feature wall.
What is maximalist design?
If you want to express your personality in your home, maximalist decor is the way to do just that. Clashing patterns, wild color palettes, impressive (and huge) collections of objects, this interior trend has its deserved moment in the spotlight.
Maximalist design has been a part of the design world for centuries, and with good reason, but the way it manifests itself in our homes has evolved over time into a "curated chaos" like we do at Homes & Gardens like to call. With the right curation, maximalist home decorating ideas are easy to achieve.