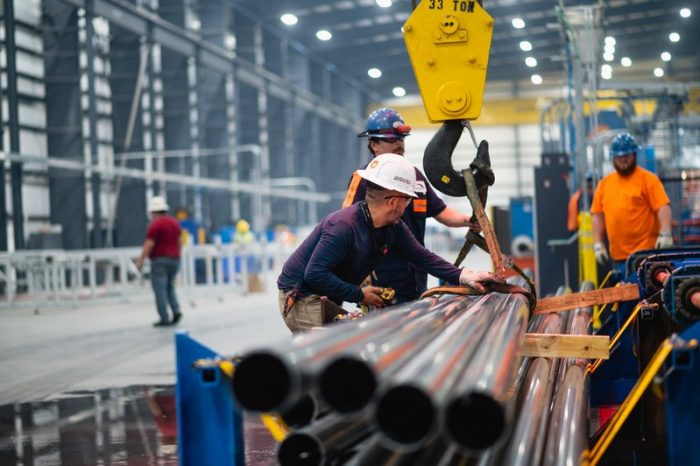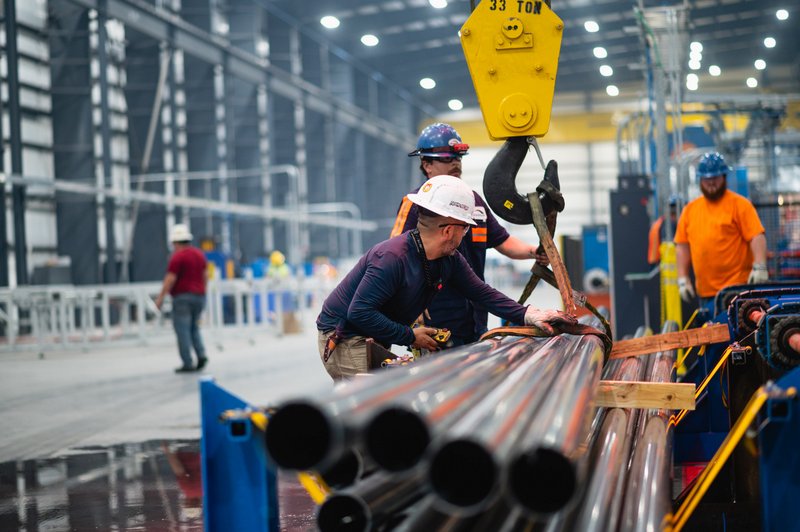 Steel prices and supply are extremely volatile right now, underscoring the need for more US-based sources for the solar industry. JM Steel, a division of JENNMAR USA, is dedicating a new production line solely to manufacturing solar tracker components for Nextracker. This new facility with JM Steel will be located on the campus of Steel Dynamics, Inc. (SDI)'s new facility near Corpus Christi, Texas. Once fully operational, the new Nextracker production line will provide several GW of solar tracker capacity annually.
By partnering with JM Steel, Nextracker will have a dedicated supply of critical materials in one of the fastest growing and largest solar markets: Texas and the US South. Last year, Texas overtook California as the state with the highest capacity for solar capacity expansion, adding 6.6 gigawatts (GW) of solar power, with another 23 GW expected by 2023.
"JM Steel's proximity to SDI will provide Nextracker and its customers with cost-effective products with fast response times to serve the growing solar market in Texas and the South," said Tony Calandra, CEO of JM Steel and JENNMAR USA. "And all of the steel used to manufacture Nextracker's products is made using SDI's latest Electric Arc Furnace (EAF) technology, which uses recycled or scrap steel as the raw material for a reduced carbon footprint, which perfectly complements the solar products of Nextracker fits."
"Customers want protection against fluctuations in steel and logistics costs and logistical delays associated with shipping, containers and ports," said Dan Shugar, Nextracker founder and CEO. "We are migrating to domestic production to stabilize prices and achieve superior on-time delivery for our customers."
Shuhar also points out that US steelmakers like SDI have lower carbon emissions in their production processes than most foreign manufacturers.
Steelmaking is typically energy intensive, but the electric arc furnace, a 'next generation' process, is much more efficient and drastically reduces pollution. EAF-based steel mills are typically up to 75% less carbon intensive than conventional blast furnaces.
"With JM Steel, we're co-located next to SDI Sinton, the newest steel mill in America, further reducing costs and improving sustainability by integrating key manufacturing activities into a single campus," he says.
JM Steel Sinton's 97,000 square foot facility opened in October 2021 and represents a $40 million investment.
Have you checked out our YouTube page yet?

We have tons of video interviews and additional content on our YouTube page. We recently debuted Move forward! — a collaboration with BayWa re to discuss overarching industry issues and best practices/trends for running a solar business today.
Our longer running side project is The pitch — where we have uncomfortable discussions with solar manufacturers and suppliers about their new technologies and ideas, so you don't have to. We've discussed everything from attaching railless decks in residential buildings and financing home solar systems to large-scale energy storage value stacks and utility-driven new home solar and storage microgrids.
We also publish our announcements for the project of the year there! Interviews with this year's winners will be published beginning the week of November 8th. Go there and subscribe today to keep up to date with all these extras.
Tags: NEXTTracker