Would you like to know which color the world's best interior designers have chosen for our color of the month?
Warm colors are experiencing a revival, maybe now is the time to decorate with the "sunny side up". Unsurprisingly, a golden yellow will be at the forefront of our 2022 decorating ideas. This vibrant yellow color choice will have us all wanting to repaint our homes for summer.
Understanding color is at the root of all interior design decisions. When in doubt, consult the color wheel — and basic color theory — to ensure your decorating scheme flows effectively from room to room.
Is yellow a good color for the home?
Yellow room color ideas symbolize energy and optimism and are a great color choice for the home. In her book Decorating Recipes, Farrow & Ball color consultant Joa Studholme states that we are turning to bolder tones when decorating our home ideas. A lot of research has been done on how color affects our mood, so it's no wonder more and more people are turning to the can of yellow paint.
Andy Greenall, Head of Design, Paint & Paper Library agrees: "Yellow is a color that evokes happiness and conveys a positive feeling. It's perfect for areas of the home where there is a lot of activity and conviviality, like the kitchen and dining room, where it adds energy and vitality.'
While the popularity of this color trend has recently been revived, the hue itself is not new – the color yellow is one of the most revered shades in history.
How do you use yellow in the home?
Some of our favorite insiders share the best ways to use yellow room ideas.
1. Create a nice surprise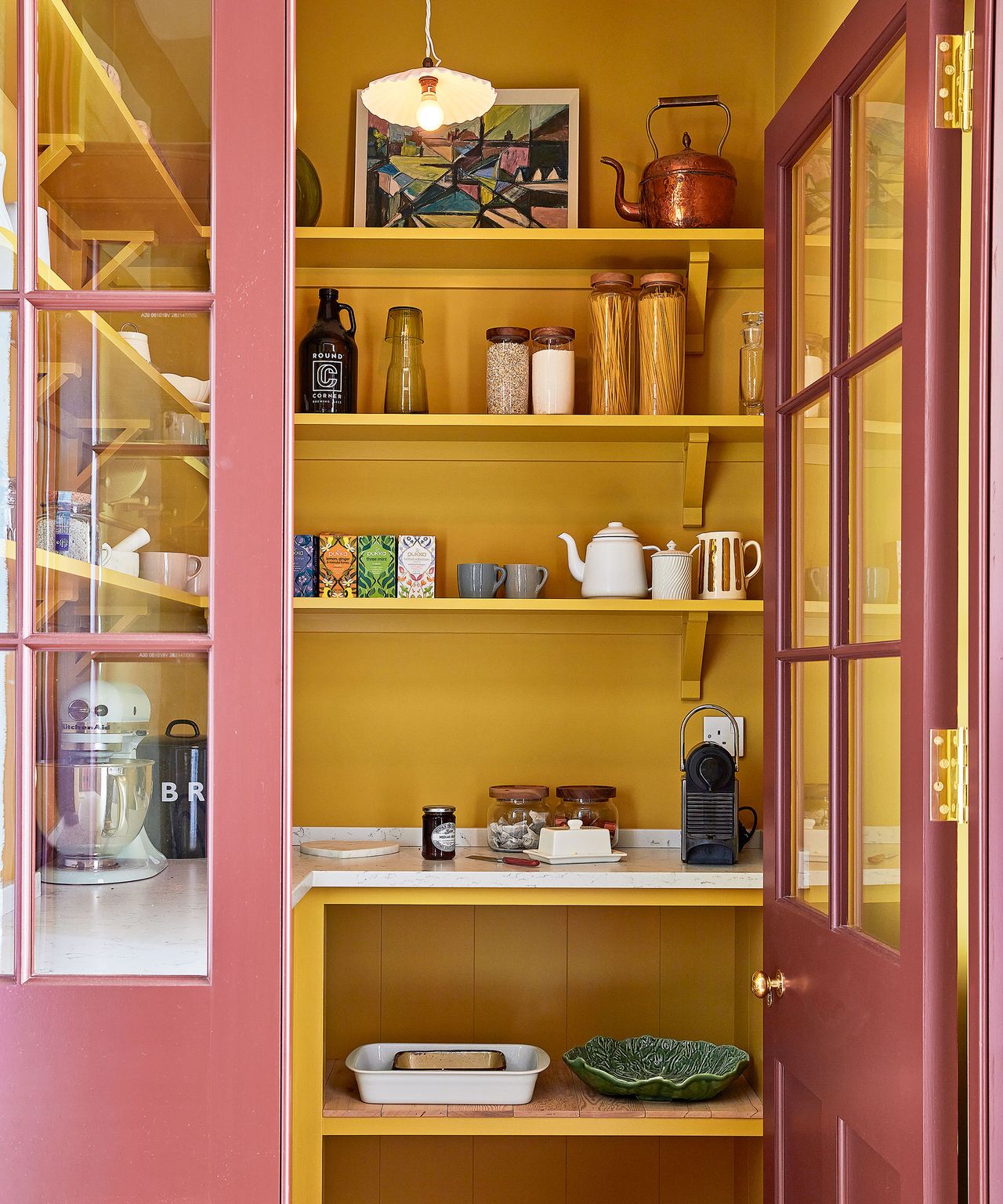 Forgoing a classic white, the interior of this pantry in interior designer Sarah Brown's home almost glows with warmth, and the color is a perfect backdrop for all the wrapped goods.
"Yellow is always a good accent color, and using a mustard shade works well in a closet or pantry as an uplifting surprise upon opening or entering," says Sarah Brown, founder of Sarah Brown Interiors. 'It's easier to fit this shade into a scheme when you're a little put off by the bright yellow color in your home and it's particularly effective in darker, more atmospheric spaces as it creates a sense of warmth.'
2. Use yellow to light a landing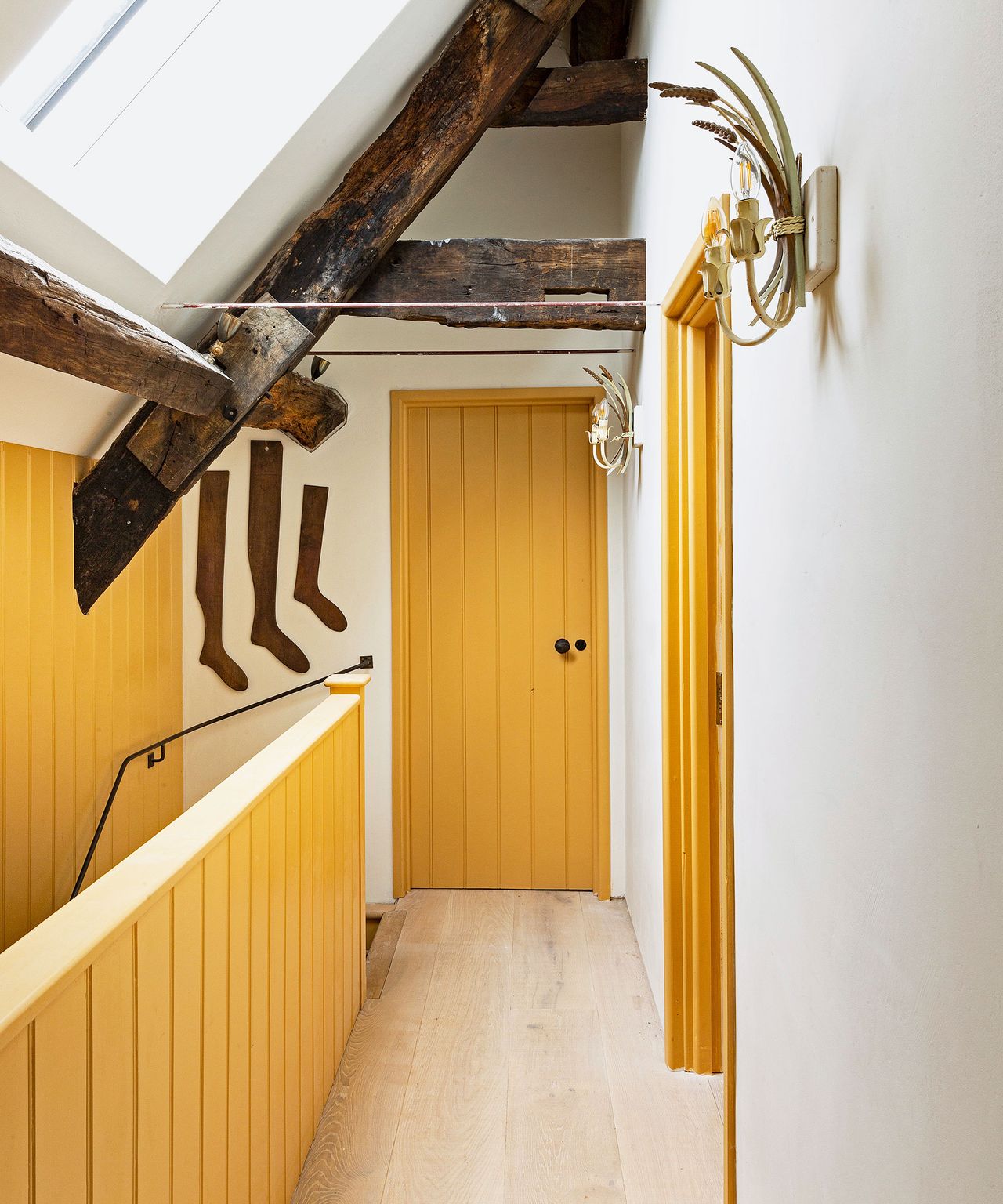 Design studio Frank & Faber ensured the top landing of boutique hotel Number One Bruton in Somerset is cheery with a rich yellow, ideal for greeting guests in the morning.
"Sometimes you need a deeper golden color with more punch, as some yellows can be too grey, too flat or just too raw," advises Edward Bulmer, interior designer and founder of Edward Bulmer Natural Paint.
"Earthy tobacco tones suit any space where you want to feel warm and intriguing; It's a serious color, elegant and sophisticated that creates a fabulous backdrop for artwork and antiques and works in a variety of spaces. I would pair this with the creamier off-whites, beiges and warm grays for a softer palette, or with a muddy green or deep blue for instant drama.
3. Set a contrast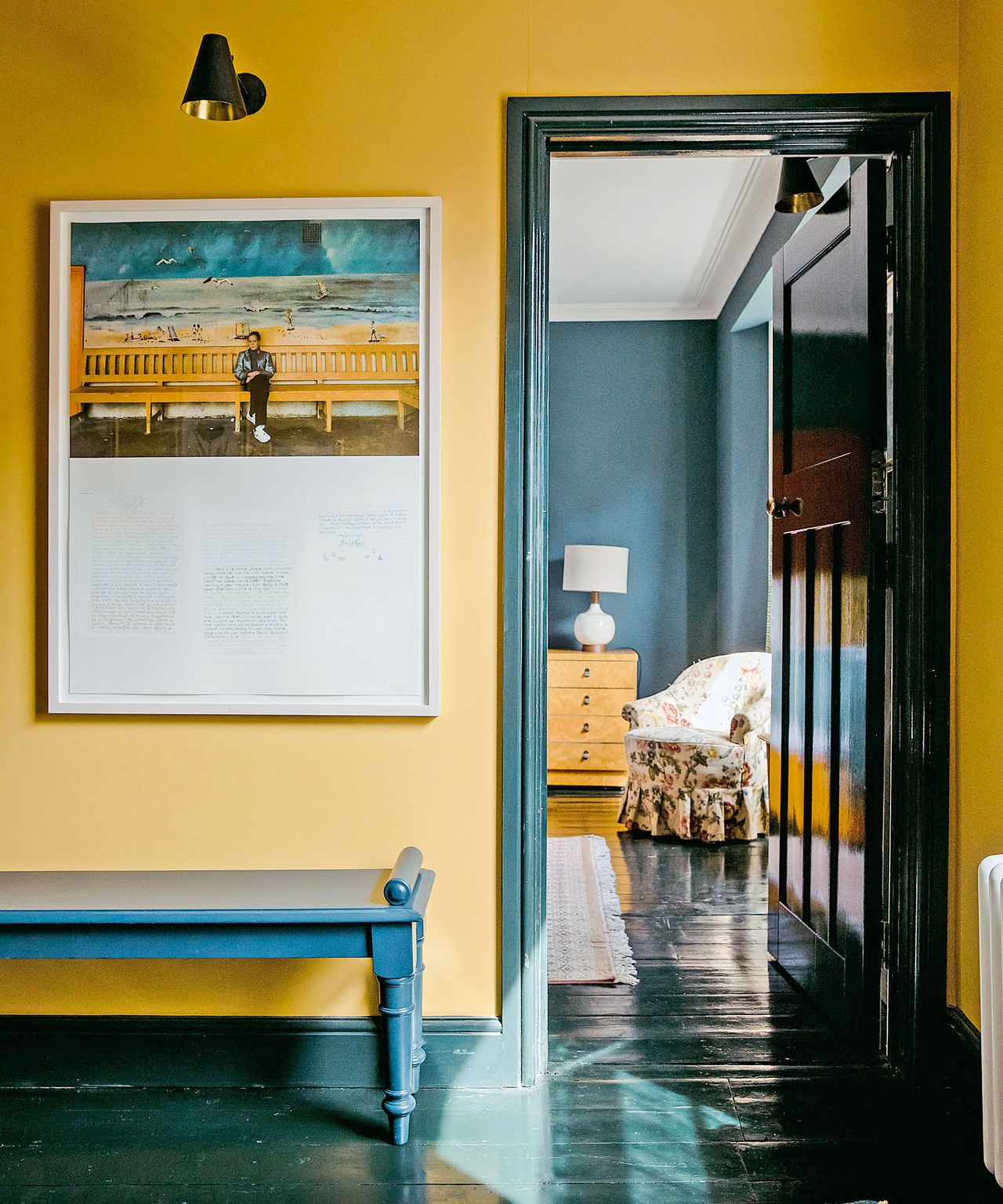 Interior designer Nicola Harding chose bold, unexpected color combinations alongside floral prints for The Rose boutique hotel in Deal, Kent.
"This is an energizing color that works best in a space you don't use frequently or as an accent color," says Nicola Harding, founder of Nicola Harding & Co. "It lifts my spirits every morning!"