DULUTH — A small group gathered around the Little Free Library in the front yard of the Barry family home, draped Christmas lights and hung decorations on a downright dreary Saturday afternoon.
The weather seemed to match the town's collective mood in the days since the family of four was found dead by a relative. But it turned out that neighbors, friends, and strangers alike attended a community vigil scheduled for Sunday night at the home, 715 E. 12th St.
"We hope it will be a nice environment to remember and maybe heal," said Thor Pakosz. "Certainly we can't bring the family back, but maybe we can focus on the good experiences we've had with them."
Pakosz knew the Barry family — Sean, Riana, Shiway, and Sadie — as part of a tight-knit homeschooling community in town. He said there was a "heartwarming response to the sad experience."
"They were very genuine and very caring, and they made a very positive contribution to those who knew them and to the community," Pakosz said.
Organizers said the family particularly enjoyed the holiday season, and volunteers were out to decorate the home with Christmas lights. Neighbors got involved, offering outlets so more lights could be lined up on the block. A row of flowers stood at the foot of the library in the front yard.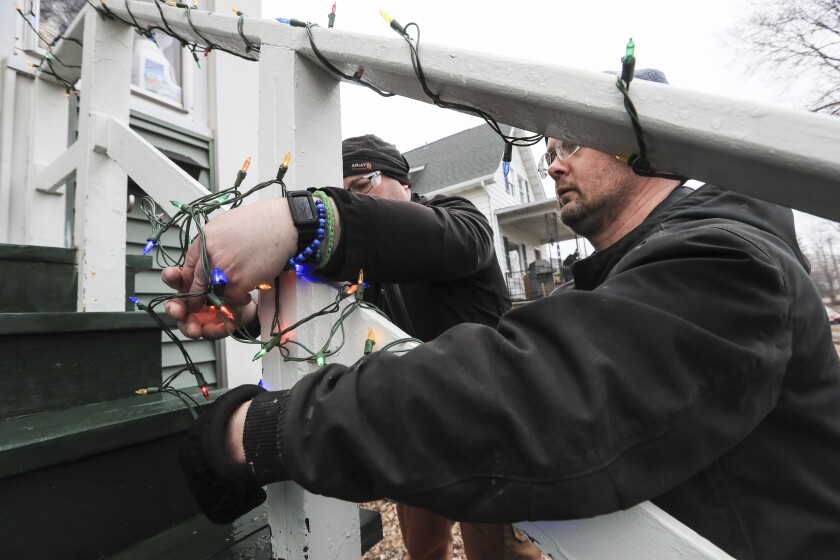 Amanda Hoover couldn't remember exactly when she first met the Barry family, but they knew each other through homeschooling. Families tend to get together occasionally and participate in activities like roller skating, Hoover said.
"We bonded and talked and chatted," she said. "We learned more about each other and our lives."
Melissa Boyle, who lives nearby, brought a pair of plastic snowmen and Christmas tree decorations to hang on either side of the library, along with some battery-powered tea lights to light up the books within.
Organizers said the Barrys are avid readers and would love to share their love of books with neighbours.
"I would walk by here on my way to church," said Boyle, who has lived in the area for 20 years. "I used to see the kids walking their dog and I remember when they set up the Little Free Library. It's such a quiet little part of Hillside."
The vigil will be at 8:00 p.m. Sunday, with the 700 block of East 12th Street closing to traffic at 6:00 p.m. Attendees are asked to bring children's books to be donated in honor of the family.
The public is also invited to place Christmas lights on their own homes in memory of the family.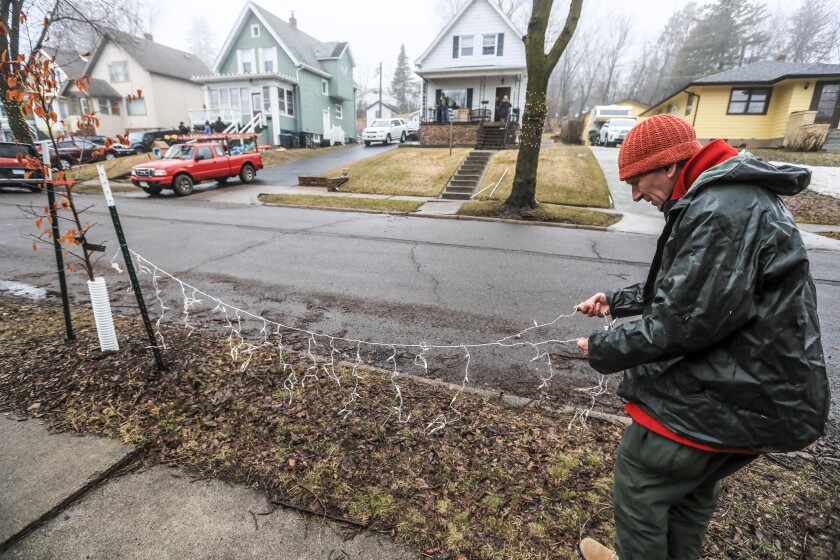 window.fbAsyncInit = function() { FB.init({
appId : '929722297680135',
xfbml : true, version : 'v2.9' }); };
(function(d, s, id){ var js, fjs = d.getElementsByTagName(s)[0]; if (d.getElementById(id)) {return;} js = d.createElement(s); js.id = id; js.src = "https://connect.facebook.net/en_US/sdk.js"; fjs.parentNode.insertBefore(js, fjs); }(document, 'script', 'facebook-jssdk'));